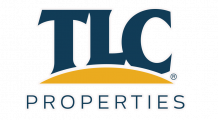 Hawthorn Suites Apartments
Hawthorn Suites is more than just an apartment; it is a lifestyle. With spacious studio, one, two and three bedroom apartments, this community has something for everyone. Residents will love being located directly off Republic Road with quick access to all that Springfield has to offer. Amenities include an outdoor swimming pool, secure entry buildings and free membership to the YMCA.
Your Review
Submit a Review

Resident Reviews
Great Location, Friendly Staff
|

Recommended: Yes
Really like living here so far
|Recommended: Yes
I can hear my downstairs neighbors pretty well and there are a lot of residents who don't properly take care of their dogs don't pick up after them, not all on leashes, let them bark at every dog person that walks by . The rent is a high, but I understand it's newer construction and in a good location. Carl works very hard to make this a homey environment donuts and coffee every month, ALWAYS is on top of whatever problem may arise . Thank you for all your work, Carl
Sydney, I am glad you are enjoying your stay at Hawthorn. Thank you for your kind words. I will be able to start spending more time outside on the property now that is warmer keeping an eye out for pets not being on a leash and people not picking up after their dogs. Thank you for bringing this to my attention.
Great|Recommended: YesLove it here
Great apartments|Recommended: YesIt's peaceful, everyone is friendly.
A great place to live, my first apartment|Recommended: YesIt is nice, quiet and spacious. Close to lots of good south side locations.
I love the location of the appartments|Recommended: YesI love were I live and only reciently with new neighbors have had problems with the noice. the staff work great with you and when there is a complaint they fix the problem right away with no questions. I would suggest this location to anyone looking in the area.
Love it|Recommended: YesI have only been here a couple weeks but already love my new place I'm very happy about my decision to live here and Carl made it very easy to get the apartment I wanted
Its amazing.|Recommended: YesThe apartment is extremely well kept up, and the free membership to the YMCA.
My stay has been very good|Recommended: YesProperty is at very good location. YMCA membership is of great advantage. Property Manager is very good and helping. So far my stay has been good
Nice, upscale, good location,|Recommended: YesAll of the neighbors are nice, the apartments are nice, kept clean, and up to date. If i had any complaints it would be for parking spaces, and the neighbors can be a little loud.
Fabulous place to live|Recommended: YesI've lived at Hawthorn 2.5 years and it is by far the cleanest and nicest place I've found. Maintenance is very quick and will fix things at any hour or the day. Carl is a great manager. He's friendly and takes pride in running Hawthorn. The closets are huge an amazing which is great for a large wardrobe or extra storage. Also, building 7 has surround sound.
Perfect for me|Recommended: Yesgreat price for the quality of the place.
Great Property, Even Better Staff|Recommended: YesHawthorn Suites has been an excellent place to live. I can not say enough about its location on the south-side of Springfield. Apartments are well constructed, quiet and secure. Outdoor space is great and there is plenty of grass for my dog to run around. The property manager has gone above and beyond to help with everything from start to finish. I would highly recommend Hawthorn Suites to anyone looking for a great apartment at a fair price.
Love this property|Recommended: YesHawthorn Suites is a great option for anyone looking to move out on their own. The landlord is super friendly and very helpful. They've got great amenities and with the YMCA being next door, it's very convenient. It's quiet, safe, and affordable. I love it here
Great Place to Live|Recommended: YesThis is a great location. Quiet and safe neighborhood, close to to everything, friendly neighbors. Very happy living here.