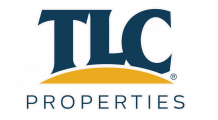 Hawthorn Suites Apartments
Hawthorn Suites is more than just an apartment; it is a lifestyle. With spacious studio, one, two and three bedroom apartments, this community has something for everyone. Residents will love being located directly off Republic Road with quick access to all that Springfield has to offer. Amenities include an outdoor swimming pool, secure entry buildings and free membership to the YMCA.
Your Review
Submit a Review

Resident Reviews
|

Recommended: Yes
Thank you so much for the review! We are so glad you find Hawthorn to be a nice place to live. We try our best to provide the best experience to all of the residents from maintenance, grounds, and the office staff!
|Recommended: Yes
They was the best apartment complex in Springfield — The apartment was big and modern. I loved that YMC membership was included in the rent. I would live there again.
Thank you so much Tamas for the review! So glad you had a great experience here at Hawthorn Suites!
|Recommended: YesEnjoyed our short amount of time there — My family and I only rented here about 4 months while our house was being finished, but our experience here was fantastic. The neighbors were all very kind which you don't normally find at an apartment. The property manager Danielle was always a friendly face to see and was always very helpful. We never had any issues here and always felt safe even on the first floor and with young children . Would definitely recommend
|Recommended: Yes
AWESOME experience — Wonderful experience from first inquiry to move in Can't express how happy I am with the whole process, the apartment manager Danielle and the quality of the apartment grounds. We are so excited to be residents
Stefanie- Thank you so much! I am beyond excited that you are having a great experience! Thank you for the lovely review
|Recommended: Yes
Great — Maintenance takes care of problems quickly and all of the staff is very friendly
Thank you so much for the review Sara! We are happy to have you here at Hawthorn. So glad you are loving where you live!!
|Recommended: YesOverall Great — These should be great for the price. They truly are. My favorite thing is the gated apartment buildings. Makes it feel more safe.
|Recommended: YesBest apartment complex in town, hands down — I love the free YMCA membership. I love the quiet community. I love that they allow pets. The location is in a great part of town with easy access to the highways. Carl is the best property manager I have ever had Very personable and genuine. Staff are quick to fix anything needed and the grounds are ALWAYS kept up. I'm so glad I live here
|Recommended: YesThank you so much for the quick repair of my clogged sink. — I really appreciate the quick response to my clogged sink. The team at Hawthorne is awesome
|Recommended: YesGreat property and management — Even without an elevator, I enjoy top floor living at Hawthorne. I hear hardly anything beyond people coming up and down the steps which is no biggie. The manager is great, always helpful Any issues I've had were minor and attended to immediately. I feel safe and comfortable here. The apartment is spacious with lots of closet space. The balcony is big enough to enjoy with company on a nice day. I love the galley kitchen layout. Plenty of cabinets and counter space. The bathroom is spacious with ample storage.
|Recommended: YesBest Apartment — This is by far the best complex I have ever lived in I do not even know where to begin on explaining how much I have loved living here Carl and and every other staff member I have met have been incredible The apartments are clean, new, and simply beautiful. Carl goes out of his way to ensure that the residents are happy and taken care of Maintenance is quick at responding, helpful, and kind. I could go on and on about how much I have loved it here It's safe, secure, quiet, clean, and feels like home.
|Recommended: YesSo glad I moved here. — The management and staff are all insanely friendly and helpful. Carl made it super easy to move in and choose this place over the rest in town, and I feel like he remembers everybody's name, which is noice. It's a very well-kept and clean, nice set of buildings and I've had no problems or complaints in the 3 months that I've lived here. Love the security gates and abundance of parking spaces available all the time, and the free YMCA membership is killer since it's within a very short walking distance. Makes exercising much more convenient. Plus it's in the perfect location, I feel like everything worth going to is within a 10 minute drive from me and that convenience is awesome. Only thing I've noticed that I haven't been crazy about is hearing the people's dog who lives above me. It's a big dog and I can hear it thumping its foot on the floor ...ceiling , which I'm assuming is it scratching itself lol. I've also recently noticed the person below me bumpin some funky tunes at what seems to be a slightly-louder-than-necessary volume, but they shut it off around 11 or so at night, which is when I head to bed, so it's really not that big of a deal for me. Nothing worth submitting a complaint over. All in all, I've loved living here and I recommend it to anybody who's looking for an apartment in the Springfield area. Keep up the great work
|Recommended: YesCarl — Carl makes this property great. Kind and knowledgeable, he makes sure the process is smooth and time friendly. Would recommend this property highway does cause a lot of noise.
|Recommended: YesVery nice — There was an animal smell in the carpet from previous tenant. A bit of pet smell powder and vacuum resolved the issue. That is my only complaint. Staff was wonderful and responsive. Maintenance came out ON A HOLIDAY to fix a clogged drain poor guy . Beautiful and comfortable place. Perfect location - very close to highways 60 and 65 as well as restaurants and shopping.
|Recommended: YesHawthorn Suites — Quiet and calm community. I would recommend this property to anyone looking to rent. Apartments are updated, internet is fast, property manager is top notch and I mean it. Just renewed for another year. You will not regret living here. Plenty of parking, maintenance is responsive and resolves problems quickly. Carl has to be the best property manager in the TLC system.
|Recommended: YesClean. Safe. Professional Service. — Quiet, clean place next door to the YMCA. It's very nice, far superior to your average apartment complex.