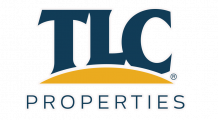 Hawthorn Suites Apartments
Hawthorn Suites is more than just an apartment; it is a lifestyle. With spacious studio, one, two and three bedroom apartments, this community has something for everyone. Residents will love being located directly off Republic Road with quick access to all that Springfield has to offer. Amenities include an outdoor swimming pool, secure entry buildings and free membership to the YMCA.
Your Review
Submit a Review

Resident Reviews
|Recommended: YesGreat Property — It is a great apartment complex especially if it is your first apartment, great security, free YMCA membership, updated appliances, and all around a great place to live.
|Recommended: YesI love the location and the people. — This is the cleanest apartment complex I have seen. I work for City Utilities and have look at many in my everyday work and found this one the best so far for the price of rent.
|Recommended: YesWe love it — Its nice and the manager Carl stays on top of things.
|Recommended: YesGreat staff with great attitudes — Wonderful little community in a great spot
|Recommended: YesLove Hawthorn — Awesome location Super close to many restaurants, shopping, and schools. The free membership to the YMCA is incredible Management staff are super helpful and knowledgeable. Even recommended to a friend that is now also moving to Hawthorn. Overall, love
|Recommended: YesWe absolutely love living here. — We love living here. The staff is very professional and efficient, and the YMCA membership is a huge bonus. I would highly recommend this to anyone looking for a quite place in which to live.
|Recommended: YesLove it Only complaint is hearing neighbors. — I loved living at Hawthorn Just moved out because I bought a house. Only complaint is being able to hear neighbors, and even when just sitting talking to a friend people below thought we were jumping around and being noisy.
|Recommended: YesGreat Place — Apartment is in prime location of south side springfield. Staff is easy to work with. Plan on staying for awhile.
|Recommended: YesA nice place to live. — Well maintained property. The Staff is great
|Recommended: YesBeautiful Apartments Great Location — I love the floor plan and color scheme of the apartment. The location is great too Very close to shopping, restaurants, and work. You get the YMCA as your gym My only complaints are the noise from neighbors and it would be cool to have a covered parking space.
|Recommended: YesGlad I Chose Hawthorn Suites — After 8 years at another community, it was time for a change. When I learned TLC has a generous pet policy, I knew Hawthorn Suites would be ideal, being close to where I work and shop. I love the spaciousness of my apartment, the decor and amenities, especially the security gates and keyless entry. No more fear of locking myself out I appreciate the professional and friendly staff and the ease of the leasing process and online messages, newsletters, and payments. Attention is given to the grounds, including stairs and breezeways, so I never feel I'm tracking dirt in from outside. I'm very much at home. This was the right move for me.
|Recommended: YesExcellent — My husband and I are new renters at Hawthorn. We love the location, YMCA membership and the gated breezeways The apartments are spacious and very quiet. The site management is excellent. So friendly and accommodating We have been very pleased with our transition from a large home to an apartment home while we search for our next little nest.
|Recommended: YesLove living here — The people are so nice here. Super clean place to live.
|Recommended: YesThis is a great place to live!!! — Hawthorn Suites is a quiet and comfortable place to live. The apartments are spacious and the rent is reasonable. The YMCA is right next door and you get a free membership if you live at Hawthorn. I am not from the area, but Hawthorn has made it well worth the move.