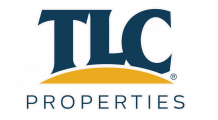 Highland Park
Enjoy the comfort of coming home to Highland Park Apartments. Conveniently located in Springfield, MO, Highland Park is just moments from shopping, dining, and entertainment. The spacious apartments paired with the outstanding on-site staff make for a great place to call home. Residents will love the array of amenities including access to 4 swimming pools, 3 fitness centers, tanning beds, a private movie theater, indoor basketball court and the shuttle to MSU. Start making your home at Highland Park today.
Your Review
Submit a Review

Resident Reviews
|Recommended: YesLoving my first home — Though the rent and other costs seem scary, the space and lovely environment you would be living in is worth every dollar. This is my first apartment, and I am looking forward to living here until after I graduate from MSU.
|Recommended: YesQuality Place — Pretty good place to live with a pool which is a plus. Grounds are well kept and the units are somewhat updated.
|Recommended: YesGreat place to live — I love the location of this apartment, management is great, and the community is so friendly I live in an apartment facing the woods, and it's wonderful feature I plan to stay here another year because I enjoy it so much.
|Recommended: YesI love Highland Park — This is an amazing community.
|Recommended: YesGreat community, great apartments. — It's very nice, fairly quiet, clean, friendly residents and friendly, helpful staff. I love it here.
|Recommended: YesGreat Place to Live — Highland Park has been my first apartment living without roommates and I love the apartment. I have a unit facing the woods which is nice to look at and private feeling. The staff is great and always willing to help with any issues and maintenance fixes things quickly and efficiently I have a covered parking spot which is a nice amenity to offer since a lot of other places around this complex does not offer it I would suggest getting a covered spot if you live here . We do not have a gym, but being able to use the amenities at the other properties down the street is pretty amazing. Overall I had a pretty great experience I definitely feel like it is not just a place I live but a home
|Recommended: YesLove My New Apartment — I absolutely love my new apartment at Highland Park. The apartment floor plan is modern and the countertop and cabinets are classy and elegant. It's also spacious in every room. I have the privilege of living on the top floor facing the woods--absolute privacy The manager, Brad, is absolutely awesome. He called the day before I moved in to remind me a list of things I needed to get ready to move in. He also helps me to carry my heavy packages to my apartment when I needed help. He's very professional and nice personal at the same time. He keeps things updated to residents very well too. I enjoy the small community only three buildings over the bigger apartment complex. I totally recommend this place.
|Recommended: YesGreat first apartment — This apartment has been great for me so far. It is quiet, well kept, and I really enjoy the covered parking space.
|Recommended: YesGreat place to live — I lived here for 6 years. In a one bedroom and in a 2 bedroom. Super clean and fresh. Open floor plans. Great sized rooms and tons of closet space Tons of amenities, pool, gym, movie theater and walking distance to restaurants bar salons. Great landscaping and up-kept. Carport parking Recycling. Great pricing and ran by absolutely wonderful management. I didn't want to move but it was time for us to buy a house.
|Recommended: YesGood choice for my first apartment experience — In my building everybody keeps to themselves, which can be a positive or negative depending on what you're looking for. I chose to live farther away from campus so I wouldn't have to deal with the drunken shouts of random college kids after a rowdy night. The campus shuttle is a good perk. If you're looking for more of a college feel then you might want to keep looking.
|Recommended: YesGood for new renters... — It has changed a lot over the past couple years.