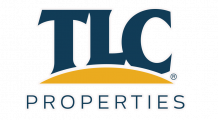 Marion Park Apartments
Spacious apartments, unbeatable amenities, outstanding customer services and location makes Marion Park the perfect place to call home. Residents will love having access to 4 outdoor swimming pools, 3 fitness centers, an indoor basketball court, private movie theater, tanning beds and the a shuttle to MSU. This property offers spacious studio, one, two and three bedroom apartment homes. Looking for something furnished? We have that too. Make your home at Marion Park today.
Your Review
Submit a Review

Resident Reviews
|Recommended: YesWonderful property to live in — It is very spacious and in great condition. The people are all nice and it is very organized.
|Recommended: YesIt is well maintained — It is nice and quiet. It is always clean
|Recommended: YesLove it here — Great community, great unit
|Recommended: YesI love living here This place is a great place to live at. — I would say that living here is like a home away from home
|Recommended: YesAwesome — I really enjoy living here. The staff is always welcoming and friendly. I have never had a problem with neighbors.
|Recommended: YesIt's one on the best places I have lived — It's a good place to live.
|Recommended: YesBest apartments, great staff — The rent is reasonable for what the apartments are. The apartments are very insulated and I have never had a super high electric bill. Anytime I had bug or plumbing problems someone came out the very same day or next day to fix the problem. Also one time my microwave broke and I had a new one the next day. The office staff are great too. When I would go out of town for long periods of time they would deliver any packages up to my apartment so that I wouldn't have to worry about it. I have zero complaints. The only minor thing is that the lease termination fee is quite high, so if you are a student like myself and get a job right after graduation be prepared to spend a lot of money to terminate your lease.
|Recommended: YesWonderful place to live — It's great Love the apartment, the area and neighbors.
|Recommended: YesGood place to live — its very nice my wife and i enjoy it a lot
|Recommended: YesCozy Place to Live — Very clean and well-maintained.
|Recommended: YesI think the property is great and well managed maintained — I recommend Marion Park because it is well affordable, well kept, and has great management.
|Recommended: YesConvenient, Quiet Place to Live — We've lived here for just over a month now. It's quiet-- we rarely hear the neighbors and never hear street traffic despite the close proximity to Sunshine. The location is fantastic for our commute. The office staff is friendly and always quick to respond to our needs. We love having everything right here-- a gym, pool, storage, updated fixtures, etc. We plan to stay here for quite awhile
|Recommended: YesVery clean and well maintained — Marion Park is a great first time rental, and located close to the MSU campus making it even more ideal for incoming students.
|Recommended: YesI don't regret moving in, and would stay another year — It's a beautiful place to stay. Great community area with a lot of great stores in reach. I wrk late evenings, so parking seems to always b a problem for me tho.