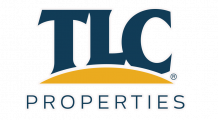 Orchard Park Apartments
This one of a kind property provides you with comfort and a peaceful place to call home. Orchard Park has a staff that is dedicated to their residents. You will enjoy the many amenities that the community has to offer. Take a dip in the pool, relax in the tanning bed, have a movie night in the Movie Theater, play with the dogs at the dog park or stay committed to healthy living with our fitness center and smoothie bar. Orchard Park is an outstanding community and will offer you the lifestyle that you have been waiting for!
Your Review
Submit a Review

Resident Reviews
I love it
|

Recommended: Yes
Good Afternoon Andrea, Thank you so much for the review! It makes our staff very happy to hear that you are enjoying your home and I'm so glad that the internet issue is improving! Expect even more improvements over the next month as they finish upgrading the property to Fiber internet! Please do not hesitate to contact the office or our After Hours Security Team if the noise level ever exceeds normal noise! Thank you again, Hillary Dodwell Property Manager Orchard Park Apartments
Nice Place
|Recommended: Yes
Orchard Park is a nice place to live. Its overall fairly quiet and the grounds are usually very clean.
We appreciate your review Regan! Please let us know if there's anything we can do to make your time here more enjoyable!
Nice, but hallways are always trashy
|Recommended: Yes
Happy with the apartment, just wish the carpet was new, if you go barefoot or socks they get dirty, I don't think it was cleaned before move in.
Good Afternoon Bernadette, Thank you very much for the online review! We truly appreciate all feedback from residents so that we are always improving the property! I am so sorry that you had issues with the carpet during your move in time. I can assure you that we have all carpets professionally cleaned after each resident moves out however it is possible that we should have done an additional cleaning. I noticed that you and Regan are in the process of renewing the lease agreement! I would be happy to set up a free carpet cleaning as part of her renewal offer. Give us a call if this is something you would like to have done and we will get it scheduled! Sincerely, Hillary Dodwell Property Manager Orchard Park Apartments
Horrible staff member
|Recommended: Yes
Had horrible staff service from one member... We have been having problems with our neighbors an honestly feel like it's a racist issue against us.. Tried to talk with manager and she wasn't available so my husband spoke with an older woman.. She bluntly told him it was our fault for moving here in the first place especially since we have toddlers to live on the second floor... We have asked to be moved downstairs and we have to wait... Other staff members are great and friendly an are helpful... maintenance is great always on time... But my problem is still ongoing with this neighbor and still has not been resolved
Good Afternoon Amanda, I would like to sincerely apologize for your bad experience with our office staff and this will be immediately addressed with each member of our team. We strive to take care of all resident issues within a timely manner and I am upset that we have failed in this instance. I also want to reassure you that we are aware that you would like a ground floor, 2 bedroom apartment and will contact you as soon as one becomes available. Thank you again for making us aware of the situation and helping us make Orchard Park a better place to live. Sincerely, Hillary Dodwell Property Manager Orchard Park Apartments
Awesome place
|Recommended: Yes
The property and staff are wonderful, we have called this place home for the last 4 years and hope for many more. Keep up the awesome work guys
Matthew, We sincerely appreciate this review and hope to have you both as residents for a long time! I noticed you marked low on the noise section, are you having noise issues with your neighbor? Please let us know if it is ever above normal noise level and we will be happy to help resolve the issue! Thank You, Hillary Dodwell Property Manager Orchard Park Apartments
This is a nice place to live
|Recommended: Yes
Friendly staff, large closets, any problems are fixed right away.
Good Afternoon Laurie, We sincerely appreciate your online review! Please let us know if there is anything we can improve on in the future! Thank You, Hillary Dodwell Property Manager Orchard Park Apartments
A nice property
|Recommended: Yes
its a nice place with friendly staff
Good Afternoon Tony, Thank you very much for the kind review! I noticed that you marked low on Parking and Noise. You are welcome to contact the office of DPSA if you are ever experiencing excessive noise levels and we will be happy to help resolve the issue! Please let us know if there is anything we can improve on in the future! Sincerely, Hillary Dodwell Property Manager Orchard Park Apartments