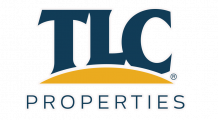 Orchard Park Apartments
This one of a kind property provides you with comfort and a peaceful place to call home. Orchard Park has a staff that is dedicated to their residents. You will enjoy the many amenities that the community has to offer. Take a dip in the pool, relax in the tanning bed, have a movie night in the Movie Theater, play with the dogs at the dog park or stay committed to healthy living with our fitness center and smoothie bar. Orchard Park is an outstanding community and will offer you the lifestyle that you have been waiting for!
Your Review
Submit a Review

Resident Reviews
Enjoyed living at Orchard Park Apartments.
|

Recommended: Yes
I love living here|Recommended: Yeswe have all the amenities that i love. the grounds are well taken care of. i have always been pleased with everything here. i can hear my neighbors at times but that doesnt bother me. i have been here for 4yrs and have no plans of leaving.
Nice place to live|Recommended: YesUpdated relatively new, clean, quiet, reasonably priced, easy access to I-44, large outdoor fenced dog park walking path. 1 Laundry Room 1 Pool Seperate fee for fitness center use, equipment not in great condition. Mail boxes located quite a ways away from some apartment buildings
Nice Place|Recommended: YesVery adorable and clean.
Wonderful|Recommended: YesI chose this site to be the first apartment I'd have on my own, and I'm super glad I did. The staff is always fantastic, and I've never had a problem that couldn't be fixed in a timely fashion.
First apartment and love the experience here|Recommended: YesThis is my first apartment experience, so I don t have much to go by. But this place has been great! Staff is so nice when you go in. And I Know it s a pet friendly place and you don t hear too much noises for animals which is nice. Overall great experience.
Enjoy living here. Nice.|Recommended: YesThe apartments are nice and the grounds are well maintained. The staff are friendly and wiling to help. Aside from the noisy upstairs neighbors we like living here.
I love living here|Recommended: YesI would say it is nice, clean and safe. I can hear my neighbors above & below me most of the time, though, but that s just life. I also appreciate the gym & tanning. It is a great additional reason to live here.
Great Place to Live|Recommended: YesOrchard park is great place for anyone to live. It s pet-friendly- The dog park and walking path are awesome. The apartments and grounds always look good. The maintenance and office crews are really nice and willing to help with anything. There are always community events going on if you re interested in those but the neighbors generally keep to themselves which is great for privacy. The noise isn t bothersome, pretty much what you can expect from apartments.
Wonderful Property|Recommended: YesThe staff and maintenance are very professional and helpful. The construction is very sturdy and very rarely can you hear the neighbors. The grounds are always kept clean and during the winter, the staff shovel and salt the sidewalks and parking lot. During the summer, a professional crew mows and takes care of the grounds. The pool and gym are the amenities I use the most and while there isn t always a chance to go, the option is always there. The free cable and internet are great as well. At times the internet will go down after a storm or if there is a technical error. I have been here two and a half years and have seen it go down about 5 times total. The heating and cooling work wonderfully and I have never had the electricity go down during the winter. It is very well lit and the dog park has had lights added to it plus there are BBQ grills scattered throughout the property that can be utilized throughout the summer. I have recommended this place to friends and they will not live in any other apartments than TLC s. The staff and the relaxation enjoyed here are unmatched by any apartment complexes in the area.
Without speeding cars, sufficient|Recommended: YesRiding on a bike to MSU gives you a rockin body
Noise|Recommended: YesI love living here, but I live next to some noisy neighbors. I am not sure if it is just bad luck or if the walls are just thin. Its mainly music like vibrating my apartment and the people that live above me make it sound like they have a bowling ally in their apartment.
I enjoy living in this apartment community.|Recommended: YesThe office staff have always been helpful and patient. The apartments themselves are well maintained. The two main constructive comments I have are I can hear my neighbors all too well and the internet goes down at least a couple times a week.
Friendly place to live|Recommended: YesI would tell them it is a great place to live and it reasonably priced for all the amenities you get with renting.
Overall wonderful experience with some downfalls|Recommended: YesThis was my first apartment and I have had a wonderful experience. I loved they have a dog park and poop bags/cans, the staff is always very friendly, and the layout was pretty nice. There are only two complaints I have about my experience: 1) the fitness room, and 2) rent/utility payment. There is always something that is broken in the fitness room. The whole time I was there the only ab/back machine was broken and at one point one of the ellipticals and treadmills were not working. As for paying rent, the majority of the time I chose to pay by check. There were several times where I would put my check in the drop box at the office several days before the 1st and my account would not show I paid until the 3rd. At one point I had to call on the 2nd of the month about this as I was afraid they may not have checked the box and I would be charged a late fee. Also, I feel like the water/sewer bill has no rhyme or reason. I noticed my bills were the highest for months that I was not even in my apartment for a period of time. Overall, I would not let that stop me from renting here again if I were staying in the area.