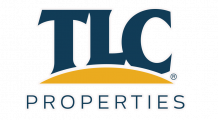 Orchard Park Apartments
This one of a kind property provides you with comfort and a peaceful place to call home. Orchard Park has a staff that is dedicated to their residents. You will enjoy the many amenities that the community has to offer. Take a dip in the pool, relax in the tanning bed, have a movie night in the Movie Theater, play with the dogs at the dog park or stay committed to healthy living with our fitness center and smoothie bar. Orchard Park is an outstanding community and will offer you the lifestyle that you have been waiting for!
Your Review
Submit a Review

Resident Reviews
Very nice
|

Recommended: Yes
Thank you Daniel!
Awesome
|Recommended: Yes
Yes
Thank you Shundrick!
Still too new here to make a solid review but so far so good.
|Recommended: Yes
It's mostly quiet and well kept. Parking is a hassle in the evenings but aside from that there are no real complaints at all. Electric costs are low. Never have an issue with maintenance. They are prompt.
Thank you for taking time to leave us a great review Robert!
An excellent location, price, and experience.
|Recommended: Yes
I would highly recommend Orchard Park Apartments to anyone looking to rent in Springfield. The experience could not have been more enjoyable and easy. Hands down one of the nicest rental companies I have ever rented from.
Thank you so much for your kind words! I am glad to hear that you have enjoyed your experience!
Great Place|Recommended: YesI would say that it is great place to temporary live. I probably would not renew my lease but that is just my personal feeling for the fact that I do not like the apartment life style I would much rather be in a house. But overall I would say this is a decent place to live.
Orchard Park is everything I could have asked for.
|Recommended: Yes
First of all, it was EXTREMELY difficult to find a place where I could have 3 animals as most complexes stop you at 2, but I refused to get rid of any of my babies. I'm sure there are more, but I only found 2 places that looked worthwhile where I could bring all of my pets. The other property was closer to my work, but I would be paying roughly the same in rent for a studio as I am for a beautiful one-bedroom with a balcony and SO MANY MORE amenities. The dog park is great and there are plenty of different walking routes I can take my puppy on, so we rarely go the same twice in a row. The staff is amazingly friendly and helpful, and Blake is a very understanding property manager. This is the first apartment I've ever had and I'm so glad I ended up moving here.
Thank you so much for your review! We are very glad to hear that you are so happy with your decision to live at Orchard Park.
An amazing family community
|Recommended: Yes
I can't say enough good things about our experience here at Orchard Park. It has been too notch Our kids love the monthly events, the pool and playground The staff is amazing. We are blessed to call this home.
Thank you so much for your kind review Brandy! We are glad to hear that you and your family are happy with your choice to live at Orchard Park.
Ranking Criteria
|Recommended: Yes
Too soon to say
Good mornign Christina, I hope that you are enjoying your apartment and are pleased with your experience thus far. Please reach out if there is anything we can do for you. Thank you, Blake Ekstam Property Manager
REALLY NICE OVERALL AND SO WELL PRICED
|Recommended: Yes
There are all kinds of people in the complex, and everybody mostly keeps to themselves. The apartments are well taken care of and I love the price of mine.
Thank you for taking the time to leave us a review! I am glad to hear that you are hapy with your choice to reside at Orchard Park.
Overall a good place to live.
|Recommended: Yes
Have lived here for several years. The staff is very friendly and helpful. Maintenance requests are handled right away. Not looking to move anytime soon.
Thank you for your kind words Susan.
Love these Apartments|Recommended: YesI love living here. The staff is so nice, and the aminities are out of this world. My teens and I have enjoyed having the Gym to work out in and when summer comes around we love to swim in the pool everyday. Can't go wrong with these people. Plus you are just 11 minutes away from a great school. Everything that any growing family would need.
Great design, location, and value
|Recommended: Yes
I have lived at Orchard Park for several years now. While I have had a few problems with neighbors making unfortunate life choices, I have loved the one bedroom and 2 bedroom apartments I have had at this property. The construction is well done so heating and cooling bills are reasonable, parking isnt normally an issue, the size of each apartment for the cost is great and everything else included with rent makes it a steal. I have made Orchard Park my home and plan to stay for several more years to come.
Thank you for your kind words! We are happy to hear that you are enjoying your residency at Orchard Park.
Really nice apartments
|Recommended: Yes
The apartments are very nice The only complaints I have is if you want to always have a parking spot close to your apartment you might want to reserve a parking spot. The other complaint is sometimes you can hear your neighbors after quiet hour but you'll probably get that everywhere you live. All in all it is a great place to live
Thank you for your review Kristin!
Great place to live|Recommended: YesSound proof,kid friendly, been here a year just renewed another lease. Willard Schools are amazing as well
I love it here|Recommended: YesGreat office staff, maintenance staff, and property