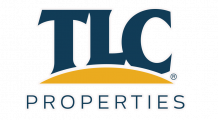 Orchard Park Apartments
This one of a kind property provides you with comfort and a peaceful place to call home. Orchard Park has a staff that is dedicated to their residents. You will enjoy the many amenities that the community has to offer. Take a dip in the pool, relax in the tanning bed, have a movie night in the Movie Theater, play with the dogs at the dog park or stay committed to healthy living with our fitness center and smoothie bar. Orchard Park is an outstanding community and will offer you the lifestyle that you have been waiting for!
Your Review
Submit a Review

Resident Reviews
|Recommended: Yes
Love Orchard Park — I love my place here Great location, friendly staff and after 5 plus years I'm grateful to have the benefits here. Only wish is for a hot tub here lol
Thank you for your review!
|Recommended: Yes
Happy and Content — Having NEVER lived in an apartment complex before and trust me - we're no spring chickens , we were quite apprehensive at first. It's only been 2 months, but we're MORE than pleased. The staff is simply fantastic - the grounds are beautiful and well maintained, the office staff are simply incredible, maintenance is great and any requests we've had have been immediately dealt with. Quality of the appliances is meh , but they're functional. We're on the bottom level and while we occasionally hear footsteps, that's about it. We never hear our neighbors and we're surrounded by dog lovers . If I had a complaint and it's truly not really a complaint - just a wish it would be nice if the bottom level patios had a small railing or something to afford just a tiny bit of privacy. Aside from that, everyone here is simply wonderful. We're quite pleased and extend our thanks and appreciation to everyone at Orchard Park.
Thank you so much for your review Robin! We are so happy to hear that you are enjoying your apartment and our community.
|Recommended: Yes
Perfect place to live — My clients have enjoyed their corporate home
Thank you so much for your review! We have enjoyed working with you and the opportunity to provide housing for your clients and hope that we can continue to do so.
|Recommended: Yes
Pretty Good — Good place to live with good amenities. Maintenance fixed problems very quickly sometimes even the same day. The only downside would be the location in Springfield isn't the best.
Thank you for your review! We are glad to hear that you are satisfied with your residence at Orchard Park.
|Recommended: YesVery Nice Overall — Overall it is a very nice place. It has a decent fitness center and a nice and clean pool. There is a huge grassy area perfect for taking a walk. There are plenty of parking spaces and the spaces are very wide for both compact cars and bigger cars I drive a compact car and it surprises me every time how much room I have in the space . The staff are pretty friendly too. Small issues that really aren't a big deal are the stairs seem pretty old but they seem to have a lot of support. The parking lot has cracks where water runs down and there is actual algae growth but it doesn't affect me that much.