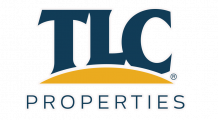 Orchard Park Apartments
This one of a kind property provides you with comfort and a peaceful place to call home. Orchard Park has a staff that is dedicated to their residents. You will enjoy the many amenities that the community has to offer. Take a dip in the pool, relax in the tanning bed, have a movie night in the Movie Theater, play with the dogs at the dog park or stay committed to healthy living with our fitness center and smoothie bar. Orchard Park is an outstanding community and will offer you the lifestyle that you have been waiting for!
Your Review
Submit a Review

Resident Reviews
It's a nice property.
|

Recommended: Yes
Nice place|Recommended: Yesnice place to live, no problems with neighbors. quiet place
Safe, clean, but extremely thin walls where neighbors are very loud|Recommended: YesFor the price it is great. It was safe for the most part and clean. The only complaint are the neighbors who are loud at all hours of the day and when reported to the office, they did not help.
Apartment review|Recommended: YesThe management is great, the environment is friendly. Every time I've called maintenance they've been able to come the same day....usually within just a couple of hours. I feel safe with security on duty and our property fenced. One of the only things is my upstairs neighbors are loud just about any time of day or night. They don't seem to have a set schedule and have pets that bark at everything.
Wonderful|Recommended: YesAll of the staff maintenance office are so helpful and caring. We moved here Springfield from Fort Worth, TX - sight unseen in Jan 2018. Pictures online definitely match We couldn't be happier. Of course with any complex you will be able to hear the people above you. Super pet friendly.
I think it's a great place to live at. Te environment it's really good
|Recommended: Yes
It's relaxing and a great place to live
Thank you for your review, Darren!
This property is overall okay for the money's worth. I have not had a whole lot of problems.|Recommended: YesLiving here is good for the most part. I feel safe and comfortable since I have lived here the past 1-2 months. I don't like that a few of my neighbors are smokers, and the smell of smoke fills our apartment, especially the bathroom. That is my main negative feedback at this time. However, the staff seems to be friendly.
Great living|Recommended: YesPrice is kinda high for the area but it is worth it
Nice quiet community|Recommended: YesThe staff is very nice and are so welcoming to dogs Great little community and the interstate noise is not a problem.
Very nice property, needs just a little help|Recommended: YesIt is a nice apartment complex, staff is responsive, but needs a little help in upkeep.
Good place to live|Recommended: YesGood place to live, easy to pay rent online, clean, updated, and great place to be with a dog.
Constantly changing for the better
|Recommended: Yes
you couldn't find a better place to live for the money and space.
Thank you for your review!