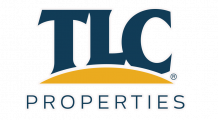 Orchard Park Apartments
This one of a kind property provides you with comfort and a peaceful place to call home. Orchard Park has a staff that is dedicated to their residents. You will enjoy the many amenities that the community has to offer. Take a dip in the pool, relax in the tanning bed, have a movie night in the Movie Theater, play with the dogs at the dog park or stay committed to healthy living with our fitness center and smoothie bar. Orchard Park is an outstanding community and will offer you the lifestyle that you have been waiting for!
Your Review
Submit a Review

Resident Reviews
A great place to live
|

Recommended: Yes
Thank you for your review, Shelby!
Great upkeep and fast resolution
|Recommended: Yes
So far yes
Thank you for your review Jennifer!
Newcomer
|Recommended: Yes
It is a clean place to start. I'm still new so I don't know much but it is a good place to start.
Thank you for your review Hannah!
Great place, except for the internet|Recommended: YesIt's nice. Quiet and fairly friendly. Usually good parking and great amenities. The internet can get really slow though
Overall good place to live|Recommended: YesI feel like the kitchen sinks could be bigger. It would be awesome to have a better, less loud dishwasher. The shower fixture is kind of crappy and the toilets are very small and too close to the bathtub but other than that it is great
Quiet and Clean|Recommended: YesOnly lived here a week but so far like how quiet the place is and how prompt problems have been fixed
This place is great
|Recommended: Yes
It feels like I'm living in a five star hotel, but it's my house
Riley, we appreciate your review and are very happy to hear you like your apartment! Please let me know if there is anything we can do while you are here. -Jenna Miller Property Manager
BEST PRICE FOR AMOUNT OF AMINITIES.
|Recommended: Yes
No where in Springfield can you find this many square feet with so many cool perks for the price. I am very pleased.
Thank you so much for your feedback and for choosing to make your home with us at Orchard Park!
It's Great
|Recommended: Yes
It's Great
Thank you for your review Sam! So glad to hear that you are enjoying your home with us!
Great first apartment|Recommended: YesEveryone is helpful and friendly. Maintenance orders are always completed quickly. The dog park is great. Lots of amenities like the pool and gym. This is my first apartment and I've been very pleased, especially for the price after shopping around
Best apartment
|Recommended: Yes
Comfortable, convenient, amazing
Thank you Armando! We appreciate your review!
Pleasant and relaxing|Recommended: YesQuite early to review on this....its been just 4 days
Great for families and college students alike|Recommended: YesTo be perfectly honest, I was expecting the transition from dormitory life to living in an apartment to be much more difficult. But it really hasn't been. Orchard Park is a great place to live, especially if you have a difficult course-load and want a little bit of peace and quiet. My neighbors are super friendly, and everything is really nice. While the location is a bit far from everything, it's a decently safe area, and security is pretty tight. All in all, I would recommend this apartment complex to anyone seeking a safe, quiet, nice place to live. Just watch the budget, as quality comes with a price tag attached.
Pleasant Stay
|Recommended: Yes
Great place for two college students. Simple living, spacious apartment. Pets on the grounds wasnt an issue for us. Very nice amenity have courts and huge grass area to play outside on. Enjoyed living there for two years.
Thomas, we greatly appreciate your review and your time spent at Orchard Park!
I love living here|Recommended: YesI really do not have any complaints except for parking. That is a minor thing so not to concerned about it. I love the apartment itself and I haven't really had any problems with noise at all.