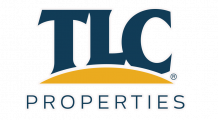 Orchard Park Apartments
This one of a kind property provides you with comfort and a peaceful place to call home. Orchard Park has a staff that is dedicated to their residents. You will enjoy the many amenities that the community has to offer. Take a dip in the pool, relax in the tanning bed, have a movie night in the Movie Theater, play with the dogs at the dog park or stay committed to healthy living with our fitness center and smoothie bar. Orchard Park is an outstanding community and will offer you the lifestyle that you have been waiting for!
Your Review
Submit a Review

Resident Reviews
I love living here
|

Recommended: Yes
Convenient|Recommended: YesI have gotten two violations on the second it stated the third results in an eviction process as my lease started the end of July it is currently the end of Augusta for a 12 month lease. All the violations had no warnings to them the first one was for noise that wasn't confirmed second one was for a dog I was sitting for the weekend sitting being the key word and they left a notification at my door while I was at work to let me know the dog I was sitting was not on my lease so I have to pay the pet fee the dog has literally been in my apartment for half a day. At this point the staff if totally inconsiderate but it is a convenient location which is why I am currently residing at Orchard Park.
Good amenities, but really thin walls. I can hear the words of my downstairs neighbors music.
|Recommended: Yes
Nice staff and a lot of things to do for fun.
Thank you for the review Denise! If you ever feel like the noise is excessive, please don't hesitate to contact the office or our security patrol.
Horrible maintenance|Recommended: NoI would tell then the apartments are beautiful however the staff is bit around and the maintenance will never fix anything
Great
|Recommended: Yes
Everyone is always very nice and helpful whenever there is an issue. The grounds are very well kept and they stood out to my roommate and I. I always speak highly of the complex.
Thank you for your review Marilyn! Please let me know if there is anything we can do for you!
Best in Town
|Recommended: Yes
Honestly I love living towards the outer part of town. It's quite and safe and gives me peace of mind knowing that security patrols nightly. Its accessible from the highway as well as road from town.
Thank you for the review Thomara! We appreciate you choosing Orchard Park as the place you call home!
Good|Recommended: YesNice place to live.