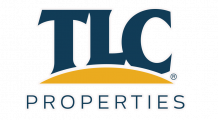 Orchard Park Apartments
This one of a kind property provides you with comfort and a peaceful place to call home. Orchard Park has a staff that is dedicated to their residents. You will enjoy the many amenities that the community has to offer. Take a dip in the pool, relax in the tanning bed, have a movie night in the Movie Theater, play with the dogs at the dog park or stay committed to healthy living with our fitness center and smoothie bar. Orchard Park is an outstanding community and will offer you the lifestyle that you have been waiting for!
Your Review
Submit a Review

Resident Reviews
Very cozy Layouts
|

Recommended: Yes
Good Apartments|Recommended: YesVery nice and clean Apartments
Great Management
|Recommended: Yes
The management is the best Great attitudes, friendly and great service. They actually served breakfast curb side this morning for their tenants I love the Pet Friendly environment the management does what it can to keep the waste to a minimum when tenants don't mind their manners and pick up after their pet. I can hear the neighbors above me, but that goes with apartment living. Overall I give this complex an A
Thank you for the feedback! We appreciate having you as a tenant. Please let us know if you have any other questions, comments or concerns going forward.
Peaceful|Recommended: YesIts a good place to live. Maintenance is very timely.
Great Place to Live|Recommended: YesIt's a great community for a great price. Nice apartments with great staff and plenty to do. Would recommend to anyone
I think the property was extremely pretty.
|Recommended: Yes
I would tell someone that living at Orchard Parks was very nice experience. It was my first ever apartment and I loved it. The staff was always very helpful with any questions I had. The maintenance was always reliable. I never had any problems with paying rent and they never overcharged me.
Thank you for the review Amanda! We appreciate your time at Orchard Park and wish you the best of luck with your future endeavors!
I Love It Here|Recommended: YesMy apartment looks brand new. The maintenance people are great. Super easy to put in a work request, quick response. I enjoy interacting with the office staff. They are friendly and eager to help with any complaint. I love that this is a dog friendly complex. My dog and I frequent the dog park and office. I have not had any issue with parking. The only noise is from I-44, which I do not hear from my apartment. The gym has new equipment and is clean. I have only lived here 4 months and I have really enjoyed living at Orchard Park. I am looking forward to the pool opening up for the summer.
Great place to live if you are on a tight budget|Recommended: YesThis is a great place to live if you are on a tight budget. The price is reasonable for the space of the apartments. Some of the neighbors are noisy, but that's what is given to you when you are in apartment living. Overall, it honestly isn't the worst place you can live in Springfield.
Highly Recommend
|Recommended: Yes
I've lived here for almost three years now and haven't had a single issue. Everyone in the office is super nice and maintenance is awesome and extremely nice. Any time I've submitted a work order it has been taken care of right away. There is so much space outside too not just sidewalks or roads. Lots of grass. And the dog park is a great feature too. It's a great place for a great price. I would highly recommend.
We greatly appreciate your long time residency and your review! Please let me know if there is anything we can do to make your time at Orchard Park more enjoyable.
Always Noisy|Recommended: NoThere is always someone running up and down the stairs all the time. If its not the stairs then someones children are screaming and hollering. Our bathroom always smells like weed, we have to keep a scentsy running all the time. When we upgraded to another apartment in the complex it was a complete nightmare. Other than those things everything else is fine I suppose. If you are moving in for something temporary while you are looking for something different than it's not so bad.
The best apartments yet
|Recommended: Yes
These apartments are very nice and I like the perks to living here. I would feel more comfortable if there were cameras but overall the staff is just the best group of people to rent from and very friendly. It is very quiet here and the neighbors are great. I love going to the dog park with my girlfriend and I like the basketball and Tennis ball court Overall 4 stars for apartments
Thank you for the review Josh! We appreciate having you as a resident at Orchard Park. Please let us know if there is anything we can do to make your time here more enjoyable!
A little pricey but still quality
|Recommended: Yes
While it is a little pricey, the quality of the apartments are high. The staff are very helpful and courteous. There have been no problems with any of the neighbors that have escalated too high. The only negatives are that no one knows how to pick up after their dogs, and of how many people have dogs on the banned list. The staff maintenance and groundskeepers included are very good though and will help you with any problems you have.
We appreciate the review Jeremy! In certain circumstances, we are required to accept dog breeds that are on the restricted list. Please let me know if there is anything we can do to make your time here more enjoyable.
Great Apartment Comunity|Recommended: Yes5 star facility, love living at Orchard Park
Orchard park property is a great first time living enviroment|Recommended: Yesorchard park has a lot of reasonable living options and overall was the top choice when we were deciding on where to live. we honestly just have a few problems such as when we had moved in we did have a few things the people checking it didnt notice and the fact we can hear neighbors running up and down stairs but thats nothing we cant really live with. It gave us a great option for affordable living and somewhere we can safely pllay with out dogs and keep them in the first place. the first few apartments i had looked at gave me an eerie feeling with the way the residents had spoke of the property though ive heard nothing but wonderful things from people here.
It's a great property to live at.
|Recommended: Yes
It's great overall. Parking does get horrible at night but other than that haven't had any problems. Besides some older neighbors complained about our surround sound at like 2pm. But it's no big deal.
Thank you for the review Joseph. We greatly appreciate your feedback. Please let us know if there's anything we can do to make your time at Orchard Park more enjoyable.