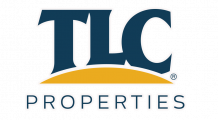 Sandstone Heights
Find your spacious oasis at Sandstone Heights. Featuring studio floorplans, one, two, three and four bedroom apartment homes, Sandstone Heights truly has something for everyone. Sandstone Heights offers a variety of amenities including a large swimming pool with sundeck, tanning bed, fitness center and shuttle bus to Missouri State University. Along with the spacious floorplans and enticing amenities, this property offers convenience in regards to its location. Located on Battlefield Road between Kansas Expressway and Campbell, residents are just moments from dining, shopping, entertainment and schools. Come on home to Sandstone Heights.
Your Review
Submit a Review

Resident Reviews
|Recommended: YesGreat place to live — I've been living at Palm village for almost a year. I've lived in about half a dozen different apartments in Springfield, and this has been the best by far. Management is responsive and courteous, I have been lucky to not have loud neighbors, and they have groundskeepers picking up regularly to keep the place clean. As a petite woman, I feel safe here both in my home and out walking my dog and working out in the fitness center at night. I have pretty modern appliances in the kitchen and haven't had any issues with any bugs. I feel lucky to have an affordable place as nice as this in a good part of town, and I signed a lease for another year.
|Recommended: YesPleasant to live in. — Nice and quiet,
|Recommended: Yes
I am happy with the property. Very quiet and friendly people — It is really located in a good section of town. Easy access to almost everything. The apartment is roomy and quiet.
We are so grateful for your review! Thanks for sharing your rating with us and the community.
|Recommended: Yes
Love living at palm village — I love how close it is to some stores. how quiet the grounds are, sometime i forget that there are other people here. I also love how much room I have.
We are so grateful for your kind words. Thanks for sharing your review with Palm Village and the community!
|Recommended: Yes
Great place to live — Great place to live It's quiet and maintenance is very timely and efficient in getting things done
Thank you so much for taking the time to leave us this amazing review. We take great pride in our maintenance staff here at Palm Village and are happy to hear about your positive experience!
|Recommended: Yes
Great — Great apartments with a great community of people living there. Staff is nice and easy to talk to.
Thank you for taking the time to give your feedback. We really appreciate it! Please let us know about your future experiences with us!
|Recommended: Yes
Solid living spaces for a good price — The units are really nice for the price you pay. The management staff is nice and helpful. They, however, could be more available when it comes to office hours and maintenance.
We are happy to hear you had a positive experience at Palm Village Apartments! We have worked to improve our availability for our residents recently. We value your input and encourage you to let us know more details about your experience with us.
|Recommended: YesGreat Place to Live — Really good apartment life Good buy
|Recommended: YesPerfect — Percet
|Recommended: YesGreat Place — Everyone is friendly, the staff is attentive, and it is a clean environment.
|Recommended: YesVery impressed — Peaceful, modern, and roomy.
|Recommended: NoGood — It's expensive to live alone. I recommend a roommate
|Recommended: YesWell kept and considerate people — It has nice features and spacious living at a fraction of the cost of other places
|Recommended: YesWould recommend. — Would totally recommend for someone who is just starting out and needs their own place.