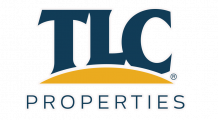 Scenic Station Apartments
You will feel right at home at Scenic Station Apartments!. Spacious apartments, great amenities, and a dedicated staff creates a very comfortable and relaxing place to live. Enjoy the convenience of being just moments from dining, shopping and entertainment. This amazing community offers a large outdoor swimming pool with sun deck, an outdoor basketball court, on-site laundry facilities and a friendly on-site management and maintenance team that is committed to their residents. Com on home to you apartment in Springfield, MO at Scenic Station!
Your Review
Submit a Review

Resident Reviews
MY FIRST EVER APARTMENT
|

Recommended: Yes
Lavinia thank you so much for the review we are so very happy that you are loving your time here at Scenic
Great place to live
|Recommended: Yes
Very comfortable apartment and a great management and maintenance staff
Seth thank you so much for the review. We are very glad that you are loving your time here at Scenic Station. Please let us know if there is anything you need moving forward.
Quiet Community|Recommended: YesThis is a pretty quiet community for it being mostly college students. Most of the residents seem to be responsible adults, so you don't hear much about parties going on around here
Great Overall Experience|Recommended: YesI just moved into an apartment at Scenic Station and it was a very pleasant process. The staff is very cooperative and helpful. It is such a nice space with great amenities at an affordable price Would definitely recommend to a friend
Modern and Spacious|Recommended: YesI love the modern and spacious apartments.
I love the place|Recommended: YesI would recommend scenic station apartments. Aside from my son's car being broken into and the people upstairs over my bedroom clunking on the floor at times which can happen anywhere , I love this place. Much better than other apartments I have lived in
It is very well cared for|Recommended: YesThe staff here have been very helpful to my roommate and I in finding our first apartment Great amount of space, wonderful kitchen, couldn't have asked for a more comfortable place to live
Great apartment|Recommended: YesI love the layout of the apartment. The staff is super helpful. The rooms are nice and cozy.
Scenic Station is great|Recommended: YesThe property is clean and warm, and the staff is excellent to work with.
Above average apartments for Springfield area|Recommended: YesAbove average apartments for Springfield area, but you might be pressed to find a parking spot after the sun goes down.
Wish there was more parking, I work in the evening and I have trouble finding parking.|Recommended: YesYes I would recommend to a friend.
Awesome|Recommended: YesI love our apartment's near meeting and that we can really have currently is awesome.
Really enjoy Scenic Station. Couldn't have thought of a better place to live|Recommended: YesOverall great place to live.
Good decently priced living.|Recommended: YesIt's a good place to live. In a very good location kind of off the main roads and close to schools less than 10 minute drive and have had no problems with neighbors or management
Great location, clean, good prices, home away from home.|Recommended: YesI like living here because its out of the way of all the hub bub near MSU, its quite but yet it is still close to downtown and campus I really enjoy living here not just for the prices but the people here are very friendly and they have great staff