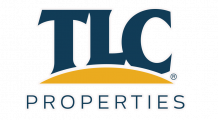 Scenic Station Apartments
You will feel right at home at Scenic Station Apartments!. Spacious apartments, great amenities, and a dedicated staff creates a very comfortable and relaxing place to live. Enjoy the convenience of being just moments from dining, shopping and entertainment. This amazing community offers a large outdoor swimming pool with sun deck, an outdoor basketball court, on-site laundry facilities and a friendly on-site management and maintenance team that is committed to their residents. Com on home to you apartment in Springfield, MO at Scenic Station!
Your Review
Submit a Review

Resident Reviews
|Recommended: YesScenic Station is great — The property is clean and warm, and the staff is excellent to work with.
|Recommended: YesAbove average apartments for Springfield area — Above average apartments for Springfield area, but you might be pressed to find a parking spot after the sun goes down.
|Recommended: YesWish there was more parking, I work in the evening and I have trouble finding parking. — Yes I would recommend to a friend.
|Recommended: YesAwesome — I love our apartment's near meeting and that we can really have currently is awesome.
|Recommended: YesReally enjoy Scenic Station. Couldn't have thought of a better place to live — Overall great place to live.
|Recommended: YesGood decently priced living. — It's a good place to live. In a very good location kind of off the main roads and close to schools less than 10 minute drive and have had no problems with neighbors or management
|Recommended: YesGreat location, clean, good prices, home away from home. — I like living here because its out of the way of all the hub bub near MSU, its quite but yet it is still close to downtown and campus I really enjoy living here not just for the prices but the people here are very friendly and they have great staff
|Recommended: YesThe property is nice and the location is great — Scenic Station is the place were you get great quality and value. I have already recommended many of my friends to live here, and they love it The location is great - 5 to 10 minutes away from any Wal-Mart, 10 minutes or less away from every college campus, and a park is so close you can walk to it