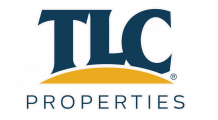 Sherwood Village Apartments
Spacious studio, one, two and three bedroom apartment homes available at Sherwood Village. Amenities include access to 4 outdoor swimming pools, 3 fitness centers, tanning beds, private movie theater, indoor basketball court, shuttle to MSU and more! Located at the corner of Sunshine Street and Kansas Expressway, residents will love being moments from all that Springfield has to offer. Sherwood Village offers spacious apartments, exceptional customer service and an array of amenities; what more do you need? Come on home to Sherwood Village.
Your Review
Submit a Review

Resident Reviews
|Recommended: YesGreat apartment complex, especially for pet lovers — Sherwood village is a great and safe place to live. With the other TLC buildings around, it really makes it feel like a big community with ample walking space. Maintenance is very friendly, as well as the girls who work in the office and they are so helpful. The vaulted ceilings on the third floor are so nice too. The only minor complaint I have is that a lot of residents do not pick up after their dogs and as someone who does pick up after my dog, it is a little burdensome to watch where I am stepping.
|Recommended: YesComfortable Living Space — The space is great Maintenance responds very quickly. I haven't had trouble parking. I like the location of Sherwood
|Recommended: YesIt was adequate — It is fine. It is homey.
|Recommended: Yes
Very safe and nice place — Safe, comfy, good spot in springfield
Thank you Taylor for the kind review!
|Recommended: YesI think the place is ideal for college current students — I really liked the place and for the price, it was pretty good. It is an ideal place for college students.
|Recommended: YesLove love love — I love living at Sherwood Maintenance issues have ALWAYS been resolved within a day, and the staff is super personable and all-around awesome to their residents. The internet has been super reliable and has only shut down once for maybe 12 hours the entire 9 months we've been here. It's not the cheapest place to stay, but it's safe and the management here makes it SO worth it. They also keep the place super clean, and the tanning beds and pool are pretty sweet You only have to pay 15 for 30 tans I only have a few complaints. The first would be that the closets that are located near the outside walls get COLD in the winter and probably hot in the summer, I don't really remember . As a result this makes the rooms with closets in these parts of the apartment a little colder or hotter than the rest of the apartment. Not really enough to make a huge difference, though. I'll be moving into a two bedroom this summer here currently living in a three bedroom and noticed that the Sherwood East apartments DO have vents in their closets, meaning this shouldn't be a problem there. The other complaint would be that the walls and ceilings and floors are just thin. We hear just about every step that is walked upstairs not to mention all the yelling of rowdy boys and there's a girl downstairs that plays instruments and sings and that's always pretty audible too. We reported the boys a few times to the security people who did go to speak with them and ask them to keep it down but I don't know that the security company every got with Sherwood to report it to them. Of course living right next to Kansas Expressway the traffic gets a little noisy, and Club rodeo being our neighbors is a little obnoxious too but you learn to tune them both out. They offer 6, 12, and 18 month leases so there's quite a bit of flexibility. I honestly hope to be here as long as possible. Michelle, Greg, Hayden, and the maintenance guys are the best
|Recommended: Yes
. — .
Thank you Conner for the review!
|Recommended: Yes
Love living here — Absolutely love living here. Staff is great and very helpful. Maintenance is fantastic and always nice. I never feel like I'm a bother when asking questions.
Thank you Katerina for the review! We are here for all the great residents who call Sherwood Village their home! PS Thank you for the maintenance shout out! Our maintenance staff is top notch! -Sherwood Village Staff
|Recommended: YesSherwood provideded us a quality living experience for our first apartment. — A nice, quiet complex to come home to each day. Quality amenities, helpful office staff, and a great complex of apartments that provide a community.
|Recommended: Yes
Its great everyone is nice and friendly — the apartments are a great size and layout for the price
Zach, Thank you so much for the review! We are grateful to have you part of the Sherwood Village community! -Sherwood Village Staff
|Recommended: Yes
Great apartment, quick maintenance, great amenities. — Wish it was quieter, but that is not really something Sherwood is in control of. Considering they predominantly house college students, the noise level is not bad.
Thank you so much for the review! Please contact the office or our security team if you are experiencing excessive noise from your neighbors. Thank you for calling Sherwood Village your home!
|Recommended: Yes
I love it — I love Sherwood It's great here. Would definitely recommend.
Thank you so much for the review! We are glad you enjoy it here! Thank you for calling Sherwood Village your home! -Sherwood Village staff
|Recommended: Yes
Great — Big with lots of storage. I love living here, the community around us is great
We are glad to hear that you enjoy it here! Thank you for choosing to call Sherwood Village your home! -Sherwood Village Staff
|Recommended: Yes
Clean, safe, and friendly. — The customer service at Sherwood Village is really easy to work with, and they never make you feel as if you are a bother. The facilities are clean, open, and feel safe, and you get a lot of bang for your buck with the gyms and pools.
Thank you for the review! We strive to provide exceptional customer service! We are very proud of all the facilities and amenities here at Sherwood Village! Thank you for calling Sherwood Village your home!