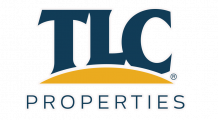 Sherwood Village Apartments
Spacious studio, one, two and three bedroom apartment homes available at Sherwood Village. Amenities include access to 4 outdoor swimming pools, 3 fitness centers, tanning beds, private movie theater, indoor basketball court, shuttle to MSU and more! Located at the corner of Sunshine Street and Kansas Expressway, residents will love being moments from all that Springfield has to offer. Sherwood Village offers spacious apartments, exceptional customer service and an array of amenities; what more do you need? Come on home to Sherwood Village.
Your Review
Submit a Review

Resident Reviews
|Recommended: YesLove Sherwood Village — I love, love, love living here Staff is always friendly when I call with annoying questions always willing to help. Have not had many issues with maintenance issues, and when we did, they were fixed within a day. I have absolutely no complaints.
|Recommended: YesGreat place to live — I think this place is great. The staff is friendly and they take the time to learn your name and have a conversation with you whenever you go to the office. I'm sad to be leaving because they have been the best to deal with.
|Recommended: Yes
Sherwood Village — I would tell them that all in all, it's a great place to live. Management is great, and there are always all sorts of fun resident activities and events.
Robert, We are so glad you are continuing to have a great living experience here at Sherwood Village! Thank you for being part of making this community a great place to be! -Sherwood Village Staff-
|Recommended: YesIts nice, and a great place to live. — I would recommended a person to live here.
|Recommended: YesIt is a great, clean property. — It's a welcoming place to live and very safe.
|Recommended: Yes
It is very nice and I enjoy living here. — I would tell them, it quiet and safe, and the property is very nice and clean.
Jason, Thank you so much for your kind review! We are so glad you are enjoying your time here with us at Sherwood Village. -Danielle Gunter Property Manager
|Recommended: YesGreat place to live — Nice place to live
|Recommended: YesI really like the property. — Closeness to campus and work. The office workers are always really nice and willing to help.
|Recommended: YesI love it — I'm renewing my lease for the third year. I love it. Apartment living has its pros and cons, but I couldn't imagine a better place to live. The staff are super friendly and personable. Every time I have ever needed any time of maintenance, it's always done the next day. Overall, it's a great place.
|Recommended: YesGreat place to start. — Great starter community. Love the all access pass. Gas station, car wash, and restaurant on the same corner is very convenient. Not too busy during rush hour traffic.
|Recommended: YesStudent friendly, awesome staff amenities and they LOVE my dog — The staff at Sherwood village is so kind They are professional and helpful and always ask how I am doing and take an interest in me as a person not just me as a check. The staff always has treats for my dog we we go in the office and even checked on my cat once when I had to go out of town on short notice. The tanning pool gym being right there is incredibly convenient and I have never seen the gym too crowded to use. I have never taken the shuttle but that is a great thing to offer for college students. The only issues I have ever had has been by noisey neighbors and I have only made one noise complaint in 2 year of living there. It is the perfect place for college students on a lower income that still want a nice place to live that is geared to college students but isn't crazy party central. I looked long and hard before moving into Sherwood village and it was absolutely the right choice for me.
|Recommended: YesGreat, quality apartments — I ve lived here for almost a year and it s a really fun, pleasant atmosphere. This is the first nice apartment complex I ve lived in, and it really is wonderful. The amenity options are awesome, and it s really cool to have the other TLC apartments in the same area to share their amenities. The community appears to be about my age--college aged, not a lot of families. I haven t had any issues with anything since I moved in. The only complaint I have at all is that I can hear my neighbors entirely too well, but at least they have good taste in music.
|Recommended: YesNo better place in Springfield! — The apartments are extremely nice and well kept. The staff is really an amazing group of people. The community comes together often and just has a fun time. I couldn t be more happy being anywhere else. Living at Sherwood has been a great experience and I m sure many will agree with me!
|Recommended: YesWonderful — It is a great place to live. People-friendly, pet-friendly, a lot of amenities... The online interface is easy to use and makes paying rent easy as well. Any maintenance requests are fixed in a timely manner. The low price is wonderful and the apartments are in pristine condition. I definitely enjoy it here