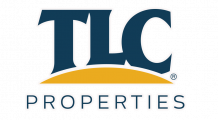 The Abbey Apartments
The Abbey Apartments upholds a high standard of cleanliness while providing a friendly place for anyone to live. We have a variety of amenities including two swimming pools, a hot tub, 24 hour fitness center, tennis courts, basketball hoop, resident gardens, movie theater, complimentary coffee, and much more! The Abbey offers more than just apartments; it is a place to call home.
Your Review
Submit a Review

Resident Reviews
|

Recommended: Yes
Hello Brayden! Thank you so much for sharing your feedback! We are so thrilled to hear that you highly recommend our property! We are so grateful that you have chosen to make your home at The Abbey.
|Recommended: Yes
Good — It's great
Skyler, thank you for letting us know about the positive experience you've had with us. We are glad to have you as a part of our community at The Abbey.
|Recommended: Yes
Super nice — i like it here a lot
Good morning Lucy! Thank you so much for your positive review! We love having you here at the Abbey. Thank you, Dylan Royston Community Director
|Recommended: YesIt is well kept. The staff is friendly and helpful. I feel very safe. — It is quiet in my building. The facilities are clean and well kept.
|Recommended: Yes
Outstanding Across the Board — Not only is The Abbey a beautiful complex that is uniquely its own ecosystem and grounds, but it has hands-down the best staff I have ever worked with. Cameran and Chloe not only helped me to find an available apartment here amidst a frenzied market of hopeful renters , but they went above-and-beyond to help me understand all of the documentation and make sure that I got I what I needed and submitted all of the necessary paperwork on time. And that's not even the half of it. I can't imagine any other company working so diligently for me when hundreds of people are dying to get in to their complex. Other reviews will tell you about how wonderful the location is, and how you're close to basically everything that Springfield has to offer, and it's all true, but I can tell you that I've never felt more welcome or taken care of than I do at The Abbey. I cannot recommend it enough.
THANK YOU! Thank you for taking the time to leave such a stellar review. We have to agree with you, The Abbey truly is the best. Our team is so proud to be here and to serve our residents and community. It is people like you who make our jobs so worth it. We are overjoyed to have you with us and it is a pleasure to work with you!
|Recommended: Yes
Its nice — all good
Thank you! Please let us know if there is anything we can do to make your experience even better!
|Recommended: YesIts nice — It's nice. I don't like that I can hear the people above me walking around. To the point that it rattles my dishes. otherwise, its really a nice place.
|Recommended: YesIt's a wonderful place to live — I love living here. It's beautiful, quiet and I love the security. It's in a convenient location, and the neighbors are so friendly
|Recommended: YesCool Again — My AC went out and I called the office. A window unit was installed about an hour later. In two days two of the wonderful staff returned and in no time it was all back to working perfectly. This building runs on well oiled gears. Considering we are in a pandemic and things can be complicated, this is even more appreciated. Thank you so much.
|Recommended: YesI love it — Beautiful.. secure.. just absolutely love it here..
|Recommended: Yes
My Experience at The Abbey — I've loved living at The Abbey. The property feels secure and the grounds are so expansive. My service requests are completely quickly and the office staff has gone above and beyond what I expected of them. I really have zero complaints about my experience
We are so happy to hear that you have enjoyed your experience as much as we have enjoyed having you here! Thank you!
|Recommended: Yes
I never want to move — I will stay here until I decide to get a house I love it here. Maintenance is super helpful, amenities are beautiful, I have no complaints.
Thank you for the love! We are thrilled to have you with us! We hope you enjoy your stay. Please let us know if you need anything at all!
|Recommended: Yes
Superb — The only time I can ever hear other residents from inside my unit is when I'm in the bathroom. Even then it's pretty rare and never disruptive. The whole property is kept very clean and it's somehow also a nice quiet, peaceful place to reside even though it's in the middle of SE Springfield.
Thank you for your lovely words! We are so happy you love The Abbey!
|Recommended: Yes
Beautiful and well groomed — Everyone is really nice and friendly. The staff is always willing to help out with problems. I would like to give a big thank you to Eric in the office. From day one he has been so helpful. He has alot of patients because I was having trouble using the computer and registering online. He walked me through it. And Every problem that comes up he makes sure he fixes it in a timely manner. Thank you Eric for always helping me out your kindness is so appreciated.
Thank you for taking the time to share your experience at The Abbey! We agree, Eric is a rockstar and we are happy to hear that he has been able to assist you with your needs. We hope that you continue to enjoy your time here and please let us know if there is anything we can do to make your experience even more enjoyable.
|Recommended: Yes
Great place to live — Peaceful and quiet.
Thank you! We are so happy to have you with us at The Abbey!