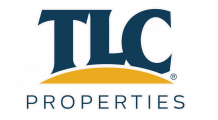 The Abbey Apartments
The Abbey Apartments upholds a high standard of cleanliness while providing a friendly place for anyone to live. We have a variety of amenities including two swimming pools, a hot tub, 24 hour fitness center, tennis courts, basketball hoop, resident gardens, movie theater, complimentary coffee, and much more! The Abbey offers more than just apartments; it is a place to call home.
Your Review
Submit a Review

Resident Reviews
|

Recommended: Yes
Thank you for your review!
|Recommended: Yes
It is beautiful — It is beautiful and quiet. A truly wonderful place to live. We love living here. The staff is very friendly and easy to work with. This is the best place we have lived.
Thank you for a lovely review! We greatly enjoy seeing you every morning! It brightens our day!
|Recommended: YesGood Maintenance. — Quiet and peaceful A secure complex. Austin in the Maintenance Dept. is polite and knows his job. Professional and timely.
|Recommended: YesAffordable, clean and modern — Great apt in SGF
|Recommended: Yes
Great apartment, Great location — It's very quiet here. A very safe community
Thank you Cynthia. Always nice to hear our residents are happy. Have a great day and a wonderful holiday season. Ken Oeser Manager The Abbey
|Recommended: YesVery nice — Secure, great location, good amenities.
|Recommended: YesVery good — Great safe
|Recommended: YesDefinitely recommend — It is a very quiet property and the outdoors is beautifully maintained. From what I see the construction was well done and that is apparent in that we hardly hear anyone walking or moving in the apartments above us. Having the option to pay extra for covered parking is really appreciated and helpful The location of The Abbey is WONDERFUL conveniently located in town. One big concern is the security of bicycles. I had one stolen though it was locked, with a highly rated cable and lock, and in the designated bicycle parking area at the main entrance to the building. The cable was cut and my bike was stolen. There was not a security camera monitoring the area where the bicycles are kept. There have been a couple of times when talking over an issue with office personnel that the employee did not really listen to my request question and was told something just so I would leave. I was right, nothing was done.
|Recommended: YesQuiet, clean, and affordable. — It is a quiet, clean, and affordable complex located in a great part of the city. I lived here 10 years ago and not much has changed. A few upgrades and updates could help bring the fitness center and building access up to the same level as other new complexes in the city. Overall though, it is a good place for the price point. Similar apartments have new features and modern design, but I value the construction and the fact that I don't hear my neighbors higher than the aesthetic appeal and keyless access I enjoyed in my previous apartment.
|Recommended: YesGreat place to call home — The Abbey is a friendly, safe and comfortable apartment community. The maintenance staff is great and responds quickly to any problems. I love my Phase 3 apartment in the J building.
|Recommended: YesWelcoming, clean, helpful, great location — I have been here for three weeks and I have nothing but a positive experience. It has been great so far.
|Recommended: YesJust moved in and I love it — Great
|Recommended: YesI like it — Quiet and the grounds are clean and free from dog leftovers
|Recommended: YesClean, great facilities, a great place to call home. — All the residents are friendly, it is very secure and feels that way every single day. The units are very nice and enjoyable to live in and the grounds is very clean too.
|Recommended: Yes
My experience has been very good so far. — It's very peaceful, and the courtyard is quiet and nice. The apartment is well laid out, and everything looks great
Thank you so much for taking the time to leave us a review! We are so happy to hear that you are enjoying your time here at The Abbey!