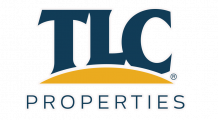 The Abbey Apartments
The Abbey Apartments upholds a high standard of cleanliness while providing a friendly place for anyone to live. We have a variety of amenities including two swimming pools, a hot tub, 24 hour fitness center, tennis courts, basketball hoop, resident gardens, movie theater, complimentary coffee, and much more! The Abbey offers more than just apartments; it is a place to call home.
Your Review
Submit a Review

Resident Reviews
|Recommended: YesI love it here, everyone is so nice and the apartment is lovely. — I feel like this is my home, everything is kept nice and the staff is very helpful and nice. Love my apartment.
|Recommended: YesVery nice and very well organized — I have moved few days ago and I think I am going to like it a lot
|Recommended: YesGreat place to live — Very friendly and great amenities
|Recommended: YesI love the Abbey — I would easily recommend this complex to anyone
|Recommended: YesNice — Wonderful
|Recommended: YesAmazing — I absolutely love living at The Abbey It's a safe, friendly community. I feel comfortable being in the courtyard or hanging out on my balcony. Any questions or concerns I've had the office staff has helped right away. I am SO glad I chose to live here
|Recommended: YesGreat place to live — As a college student, I am very impressed with the Abbey. The only issue I have ever had was being able to hear the people above me way too much, but the staff is great, the place is very clean and safe, and I have amazing amenities The gym is the best way to avoid the freshmen 15.
|Recommended: YesA lovely place that I am proud to call home — The staff, maintenance, facilities are all great. Couldn't have find a better place than this in Springfield. I love Abbey
|Recommended: YesIt's Nice — I like living here at The Abbey Apartments - everything is kept as clean as it can realistically be and the people are, for the most part, nice or at least polite. I only have two issues - 1 the guy who lives directly below us or someone around there smokes in the hall and it smells awful, and 2 I don't really feel too safe here because, let's face it, not much use for a security team when there aren't any cameras in the halls. It makes me worry that someone could do something horrible and no one would know until it was too late..
|Recommended: YesNice So Far — I haven't been here long but I'm loving the chill, quiet environment. Very friendly staff and prompt service when there is an issue.
|Recommended: YesThe best property in Springfield. — The Abbey provides the best quality of live in all ways. I am here for life
|Recommended: YesFirst time living in an apartment, very secure,clean,perfect choice — Best decision I have made, nice community very welcoming, we have it all at the Abbey
|Recommended: YesI think these apartments are great — The best part of living at the Abbey is the amenities they offer and the proximity it is to shopping and restaurants
|Recommended: YesVery Nice and Clean — I feel safe living at the Abbey.