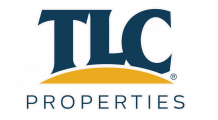 The Abbey Apartments
The Abbey Apartments upholds a high standard of cleanliness while providing a friendly place for anyone to live. We have a variety of amenities including two swimming pools, a hot tub, 24 hour fitness center, tennis courts, basketball hoop, resident gardens, movie theater, complimentary coffee, and much more! The Abbey offers more than just apartments; it is a place to call home.
Your Review
Submit a Review

Resident Reviews
|

Recommended: Yes
Thank you, David! We are happy that you are enjoying your time here at The Abbey!
|Recommended: Yes
Great place to live. — Its peaceful, it's beautiful, its clean and well kept. Staff is friendly and very helpful.
Thank you so much for your kind words, Maria! We are happy that you have chosen to call The Abbey your home!
|Recommended: Yes
Great — I love it here
Thank you, Emily! We are happy that you are here at The Abbey!
|Recommended: YesWonderful and a great community — its well kept and maintained, its gives a feeling of safety and security, it has a lot of wonderful amenities. while in the courtyard it's like living out side of the city. Peaceful, serene and a wonderful community.
|Recommended: YesVery Clean, quiet, convenient location — So far so good. I am new to Missouri and the Abbey The location is just perfect and I really love the layout of my apartment and how quiet it is around here very peaceful.
|Recommended: YesExcellent place to live in a good part of Springfield — The Abbey has been a consistently excellent place to live for 3 years. Not only is it gorgeous, but it functions well. Maintenance is efficient and has never failed to solve a problem even one so big as to replace a broken washer dryer . There are lots of community-building activities including a movie theater. The office is quick to update residents about important notices. The website is easy to navigate and has never had any problems. I highly recommend this apartment.
|Recommended: YesAwesome experience overall, love the property and the staff. — The management team at, The Abbey are very professional and polite. They know how to make new tenants feel welcome in their new forever home. The overall appearance of The Abbey is well kept and maintained by the TLC management team. I would highly recommend The Abbey for professional adults and retirees as it is the perfect place to call home. Respectfully, K R Heitkotter-Nowell
|Recommended: YesLove it so far — This is a nice place to live.
|Recommended: YesLove the Abbey — So glad we decided on this property and there was one available at the time we needed. Wonderful
|Recommended: YesFantasic — It's very peaceful, clean, pet friendly, and it's in a great location. Staff is very friendly, maintenance requests are addressed quickly. I feel safe living here. It's a bit on the pricey side, but the amenities completely make up for that I think. I spend a great deal of my time in the courtyard when it's nice out.
|Recommended: YesGood property, but expensive unless using the amenities regularly — It's a nice property and you get a ton of amenities, but unless you are using the amenities regularly the price will seem expensive. I think the security is really nice. If you have a maintenance problem they take care of it almost immediately, and the staff is really friendly. The neighbors are good most of the time, but few people talk to each other and its hard to get to know your neighbors. There is a lot of parking but the covered parking is extra cost and it can be difficult to get a spot close to the doors if you are working late.
|Recommended: YesGreat place — The Abbey is a fantastic place to live I've lived here for 2 years and have absolutely zero complaints about this community. Everyone is very nice and respectful, the walls might not be the thickest but it has never been an issue, I've never heard anyone being super loud or anything like that. Maintenance is great, they will come to you super quick for whatever you need. I've put in maintenance requests while I've been at work and get an email a few hours later that this issue has been fixed, so by the time I get home everything is how it should be. The office staff is very professional and attentive, there are SO MANY residents yet somehow they remember everyone, I think that shows that they genuinely care about their residents and they're not just a check in the system . The grounds are always very well kept, there is never any trash, the gardens are always looking beautiful. They just added hammocks to the pools which is a nice little relaxing bonus. You have 2 pools, a tennis court, a club house with lots of games and gym. The neighbors are a little bit of everything you have some older folks, there's some families and some college students. And everyone is always so polite, the office hosts social events in the lobby every so often and it's a nice way to meet your neighbors. It's a very safe complex too. The apartments are very nice and clean and spacious, and you get free internet in your rent. Anytime I see anyone looking for apartments I always recommend the Abbey because it is such a fantastic community. I would like to mention, if you are a college student that likes to throw parties this is not the place for you, this is a more family friendly quieter community, which is one of the things I enjoyed the most about this place because I am not a fan of loud neighbors.
|Recommended: YesNo complaints — I can't really say anything negative about this complex. Everyone is friendly and peaceful. The place is so clean. The courtyard is beautiful, and I love going out there to read. There's so many amenities that I haven't even taken advantage of yet. The staff is very kind and professional. The rent is a bit steep compared to other apartment complexes in Springfield, but it is completely worth every dime.
|Recommended: YesBest Apartments in Springfield, by far — Couldn't ask for better. I actually signed my lease before touring, and honestly I couldn't have imagined bettered. Amazing amenities, great staff, peaceful and quiet. You truly couldn't ask for better.
|Recommended: YesFixed Blinds — They fixed my blinds in a timely manner