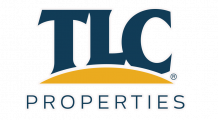 The Abbey Apartments
The Abbey Apartments upholds a high standard of cleanliness while providing a friendly place for anyone to live. We have a variety of amenities including two swimming pools, a hot tub, 24 hour fitness center, tennis courts, basketball hoop, resident gardens, movie theater, complimentary coffee, and much more! The Abbey offers more than just apartments; it is a place to call home.
Your Review
Submit a Review

Resident Reviews
|Recommended: YesI love The Abbey — Moving to The Abbey was one of the smartest moves I have made since moving to Springfield. The facility, staff, and neighbors are amazing. Quiet environment and safe one too. They keep everything running top notch. I love being here and will be staying as long as they will keep me.
|Recommended: YesQuality Apartment Complex — I had heard many good reviews about the Abbey which is why I chose to move there. But I was more impressed once I lived there. For an apartment complex, it ranks at the top for quality living. I will say I lived on the 2nd floor and the 3rd floor and there was a big difference in the noise level. I rarely heard anything when on the 3rd floor but I had a large man that lived above me when I was on the 2nd level and he would make the light fixtures rattle when he walked. Other than that, I cannot say one negative thing about The Abbey.
|Recommended: YesWhat is there to say it s WINTER — I Like Living Here.
|Recommended: YesGreat place to call home! — We love living here. Such friendly and helpful staff, beautiful grounds with loads of amenities, and great neighbors!
|Recommended: YesThe Abbey is great! — Living here is great. I have everything I need and more. If anything needs fixed, maintenance is always quick to come fix it. The staff is very friendly and helpful with everything you need! Plus the apartment is roomy and cute!
|Recommended: YesGreat apartment community! — This is a great apartment community! Overall appearance is well maintained. Staff personnel is very friendly and helpful. Very nice and well-equipped fitness center. I am in a corporate apartment and it has everything a person really needs to live-- very comfortable.
|Recommended: YesNice place — safe secure nice place
|Recommended: YesApt — It is a great place!
|Recommended: YesI love it. great staff — great place to live. great location.
|Recommended: YesI enjoy living here. — It is a good place to live.
|Recommended: YesPleased — Overall, we are very pleased with The Abbey. Nice accommodations and prompt service when needed.
|Recommended: YesLovely, quiet, safe — I think it s a great place to live once you re ready to be grown up. Aka: no loud parties from your neighbors next door. That is the best part. It s very safe, quiet, and clean, and I feel like I can trust everyone.
|Recommended: YesGood! — Fast response, fixed very well!
|Recommended: YesBest apartment complex I ve ever lived in — Staff is helpful, and maintenance is punctual and efficient. the grounds are kept up nicely, and has great amenities