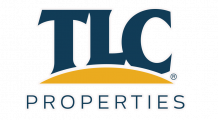 The Abbey Apartments
The Abbey Apartments upholds a high standard of cleanliness while providing a friendly place for anyone to live. We have a variety of amenities including two swimming pools, a hot tub, 24 hour fitness center, tennis courts, basketball hoop, resident gardens, movie theater, complimentary coffee, and much more! The Abbey offers more than just apartments; it is a place to call home.
Your Review
Submit a Review

Resident Reviews
|Recommended: YesApt — It is a great place!
|Recommended: YesI love it. great staff — great place to live. great location.
|Recommended: YesI enjoy living here. — It is a good place to live.
|Recommended: YesPleased — Overall, we are very pleased with The Abbey. Nice accommodations and prompt service when needed.
|Recommended: YesLovely, quiet, safe — I think it s a great place to live once you re ready to be grown up. Aka: no loud parties from your neighbors next door. That is the best part. It s very safe, quiet, and clean, and I feel like I can trust everyone.
|Recommended: YesGood! — Fast response, fixed very well!
|Recommended: YesBest apartment complex I ve ever lived in — Staff is helpful, and maintenance is punctual and efficient. the grounds are kept up nicely, and has great amenities
|Recommended: YesVery well managed. — A great place to live. Comfortable apartments and great amenities.
|Recommended: YesAbbey Experience — This apartment complex is absolutely the best environment to live in. I felt so safe living here, and the people are so friendly. The amount of respect that everyone displayed to one another was amazing. I would highly recommend the Abbey to anyone looking for a place to call home.
|Recommended: YesVery good — best apartment complex in Springfield
|Recommended: YesWe like it quite alot. — It is a friendly community with beautifully manicured grounds. I feel safe living here and enjoy the quietness of the surrounding area. I enjoy the location of being close to restaurants and shopping centers without hearing the noise of all the traffic. I do wish it was not as expensive for the two bedrooms apartments, but if you can afford it I believe The Abbey is well worth the price.
|Recommended: YesA wonderful place to live would highly recommend — Wonderful Place to live
|Recommended: YesCouldn't ask for a better management team. — If there is an issue the management team fixes it promptly. We enjoy living here and we plan to stay for a long while.
|Recommended: YesModern, comfortable, affordable living. — I love living at The Abbey. The staff is friendly, the amenities are great, and the apartments are well updated.