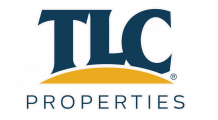 The Abbey Apartments
The Abbey Apartments upholds a high standard of cleanliness while providing a friendly place for anyone to live. We have a variety of amenities including two swimming pools, a hot tub, 24 hour fitness center, tennis courts, basketball hoop, resident gardens, movie theater, complimentary coffee, and much more! The Abbey offers more than just apartments; it is a place to call home.
Your Review
Submit a Review

Resident Reviews
|Recommended: YesOne of best experience — I didn't have even chance to see my apartment when I leased my current apartment because I was abroad. I've chosen just based on the reviews from website. This is one of the best places I've rented so far. I strongly recommend this apartment.
|Recommended: YesReally glad we chose this as our first apartment — living here has been really great overall. would recommend to anyone grounds are always well kept, staff is always friendly and helpful, and maintenance though we've needed very little has always been super fast to respond. my only complaints are that as someone who works late, getting a parking spot near my apartment never happens, not a big deal, however, there's certain people who double park and no one does anything about it. also, i'm convinced the people who pay for covered parking never leave and take it seriously. was not expecting to be threatened to have the cops called on us on our move-in day for blocking someone's spot by accident.
|Recommended: YesExcellant — The property is well cared for, staff is very friendly. Many things to do in the complex with out having to spend money or leave home.
|Recommended: YesIt is very good-looking — Outstanding
|Recommended: YesGREAT, any problems are fixed right away — Everything is kept clean and looking great. Any problems I have had have been taken care of that very same day.
|Recommended: YesBest apartment complex in Springfield — The secured entry is very good. The washer dryer in every unit are a must-have. The apartments are very comfortable. The staff is very friendly and helpful.
|Recommended: YesI love living here. — I feel safe. The management staff is wonderful. And, you can be as involved as you want in community activities.
|Recommended: YesNice place. — The neighbors below me are real foul mouthed dirt bags, other than that it's a great place to live
|Recommended: YesKept up and maintained., great security features, great staff... — Love living there
|Recommended: Yes
Best Apartment Complex in Springfield, MO — This is one of the best places I have ever lived. I have been at the Abbey for about 7 yrs now and love it The staff is outstanding and so very helpful. The apartments are beautiful and the layout spacious. It is a quiet community with everything you need on the property, great amenities and all the neighbors are super friendly. I also love the security here. I would recommend the Abbey to anyone looking for a great place in Springfield, MO Alicia
Alicia: Thanks so much for the encouraging review! Michael
|Recommended: Yes
I can't imagine living anywhere else — It's quiet, comfortable living in a park like setting. Cost is quite reasonable when you consider all the many amenities that come with it.
Thanks so much Karla! Great to get positive feedback! Michael
|Recommended: YesThis is a wonderful place to live — I really like the location. There are lots of amenities. The staff is very pleasant, responsive and helpful. It is very well maintained and managed. My neighbors are friendly, quiet and respectful. I really enjoy it here and invite you to check it out yourself.
|Recommended: YesGreat Place — Great place to live
|Recommended: YesI love The Abbey — Moving to The Abbey was one of the smartest moves I have made since moving to Springfield. The facility, staff, and neighbors are amazing. Quiet environment and safe one too. They keep everything running top notch. I love being here and will be staying as long as they will keep me.