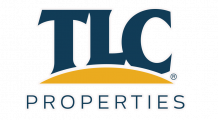 Verandas Apartments
Verandas Apartment Homes is offering Springfield a new way of living! Settle into your Mediterranean styled apartment community equipped with amazing amenities including an outdoor swimming pool, indoor basketball court, fitness center, and key-less apartment entry. Location is key at Verandas; residents will love the location just off of Campbell Avenue allowing quick access to James River Freeway. Settle into your spacious studio, one, two or three bedroom apartment or townhouse.
Your Review
Submit a Review

Resident Reviews
|

Recommended: Yes
Thank you so much for the kind words of encouragement. We hope to continue to offer you the best service we can.
|Recommended: Yes
Great Place — I lived here 10 months and love it Just renewed my lease.
Kim, thank you for your continued residency here with us!
|Recommended: Yes
Updated, clean, quiet — Living at the Verandas is wonderful. The apartments are updated with nice floor plans. The structures are well built and I never hear my neighbors. The property is pristine.
Beth, Thank you for the kind words. We look forward to continue having you here as a valued resident and to working hard to at giving you a great experience.
|Recommended: Yes
As a former St.Louis police officer, this is a very secure area. — A great living environment with a lot of amenities, especially the indoor basketball.
Michael, thank you for the kind words. We look forward to continuing to offer you great service and a great place to call home.
|Recommended: Yes
Verands Review — So far, I really like living at the Verandas I can hardly hear anyone above or below me unless I am out in the hall or it is really quiet and I might hear someone walking above me. I love having the option of covered parking. My roommate and I are very pleased with the size and layout of the apartment, along with the fixtures and design The only downfall for me is I attend and work at Missouri State so it is a good drive in the mornings, but it is well worth the drive
Kelly, Thank you for your review! We will continually strive to offer you the best service we can while you are here with us.
|Recommended: Yes
I like it here, its clean not for from work is a plus. — It a good place to live the apartments are in a good location.
Thank you for your residency here with us!
|Recommended: Yes
Well managed and organized property. — Pleasant environment since day 1. Outstanding management team.
Gisele, thank you so much for the kind words. We will be continuing to strive to serve you and your family well while you are here. We are glad that you are valued residents of our community.
|Recommended: Yes
This has been a great place to stay — The staff is friendly and responsive
Steve, thank you very much for the review. We do strive to offer the best service we can and will continue to do so.
|Recommended: Yes
I love the Verandas — The Verandas are a great place to live. The facilities are very nice and beautiful. It is a very safe, quiet, clean and friendly complex. I have enjoyed living here, and I would definitely recommend it
Thank You Laura! We enjoy having you here with us at Verandas! --Verandas Management
|Recommended: Yes
Modern, Clean — It's cozy and clean, I've never experienced an easier process for applying and getting into my place. First impressions are so far excellent.
Brett! Thanks for the kind words. We strive to provide our residents with the easiest move-in process possible, so we're happy to hear that was the experience you had. Please let us know how we might serve you better! --Verandas Management
|Recommended: Yes
Homey feel with extra — I love Verandas apartments I moved in the first week the first building opened up and have been here for almost a year now. I have no complaints. They are a little pricey - but I'm very picky when it comes to apartments and I'm so thankful I found these right as they were being built. It's in a nice well lit area. I love that there is night security. The others that live here that I have ran into have been nice and friendly. I love that it is non-smoking The elevator and carts are so great to have The walls are a really pretty gray which was perfect for my decor. The only noise that I usually hear comes from the stairs. But I only hear it in the living room it's not too bad. The pool and hot tub is my favorite I love to go play basketball at the indoor court when I'm bored it's yucky outside.
Tessa! Thank you so much for the kind words about Verandas. We are so happy you like living here with us. Have a wonderful day! --Verandas Management
|Recommended: Yes
Verandas Review — I love living in this community. It is a great location, the staff is wonderful, and my dog loves the pet park
Thank you so much for your kind words, Katie! We love having you live here with us! --Verandas Management
|Recommended: Yes
Home sweet home — This is a great place that makes you feel like you want to live here because of how professional the staff is but more importantly how nice the apartments are. It doesn't make one feel like they are living in just any apartment setting.
Well thank you, Mackenzie! We really appreciate your feedback and are happy that you are enjoying your time here with us. --Verandas Management
|Recommended: Yes
Nicer Than Other Properties — The Leasing Agent, Matt made my move easier than any other leasing agent I've had to deal with. Matt was quick, easy to work with, followed up with me all the other leasing agents, I had to follow up with them and they all kept me waiting for weeks . It is paperless, keyless, modern and I can pay online, schedule maintenance online it's just very convenient I love that Internet and TV is included Quiet, professional, clean, nice . . .
Thank you for your kind words, Theresa! We are happy you are loving your new home and happy you chose to live with us. -Verandas Management
|Recommended: Yes
Best Leasing Experience — Matt made my leasing experience very easy Thank you Matt for helping my move be so much easier. No hassles and their process was quick, online payments, paperless, keyless property
Thank you for your kind words, Theresa! We are happy you are loving your new home and happy you chose to live with us. -Verandas Management
The views and opinions expressed herein are solely those of the original authors and other contributors. These views do not reflect the views of "Verandas Apartments", its owners, managers, agents, employees or content providers. No representation or warranty, express or implied, is made or given by "Verandas Apartments", its owners, managers, agents, employees or content providers regarding safety, accuracy, completeness or suitability of the information or material expressed herein for any particular purpose