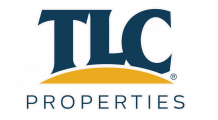 Watermill Park Apartments
Watermill Park offers comfort, style and peace. Featuring spacious studio, one, two and three bedroom apartment homes, this property has it all. Residents enjoy the large outdoor swimming pool and sundeck, fitness center, grill and picnic area and the serenity of being off of the beaten path. This truly is an apartment community that will fit a variety of lifestyles. Come on home to Watermill Park.
Your Review
Submit a Review

Resident Reviews
|Recommended: YesCozy — It's honestly really quite here, I enjoy that we all kinda of mind our own business.
|Recommended: YesAwesome — Everything is fixed in a timely manner and the neighborhood is amazing
|Recommended: YesHated this place at first.. — My experience living here has definitely improved since the new manager, Jessica, took over. The old manager started our lease before any cleaning maintenance was done to our apartment. So we were paying rent and utilities before the apartment was even ready to be leased out. We were moving from California so we had to take the managers word. She made maintenance tickets and entered the apartment without our knowledge or permission. Apparently there was a bad leak in the master bathroom that affected the apartment under ours. We were not made aware of this until I received an email stating a maintenance ticket was made. When we finally moved in about 3 weeks after the lease was signed , there was a giant fan type machine running in our bathroom. They had forgotten it.. So for 4-5 days this giant machine was running using electricity we were paying for. We had to call and wait for someone to pick it up. The manager also put the AC to 60 degrees. So while this giant machine is pushing out hot air, the AC was probably running nonstop. You can only imagine the electric bill we received. On top of that the dishwasher was broken and leaked when ran. We were told the maids run the dishwasher as part of their cleaning routine before anyone moves in. Either they didn't run the dishwasher like they were supposed to, so any issues with it went unnoticed. Or they ran the dishwasher, left, and there's now water damage in my kitchen. Who knows 2 out of 3 window blinds were broken upon moving in and things were dirty. HOWEVER, the maintenance crew here is amazing and got everything replaced and fixed quickly. I have not had a single issue since the new manager took over. Things have actually improved overall.
|Recommended: YesIt's appears to be a safe and clean place to live. — It's a nice place to live.
|Recommended: YesI think the property is really nice and quiet. — Living here is pretty nice. It's a quiet, calm place and is located in a nice area.
|Recommended: YesGood — its very safe and welcoming environment
|Recommended: YesI absolutely love my apartment — Living at Watermill Park is quiet and the neighbors are very friendly. There is always an open parking space close to my apartment. Although, they are pet friendly, you never have a problem with hearing any of your neighbors animals. If you are looking for an apartment Watermill Park is definitely the right choice.
|Recommended: YesGreat Place in a short amount of time — The prices are manageable and the staff was very friendly for such a short amount if time I had to move in.
|Recommended: YesPeaceful Community — Great apartment far enough away from being inside the city. Have a wooded area behind the apartment made for great views.
|Recommended: YesGreat — Quite..like living in the country while still living in the city
|Recommended: YesWell-maintained, great location — Clean and well run. It's just outside city limits so it gives you a rural feeling though still being close to everything.
|Recommended: YesNice — Place is amazing and people are amazing.
|Recommended: YesGreat experience — This, so far, has been nothing but a pleasurable experience for my wife and I. The friendly staff and convenient location make this a great place for my wife and I.
|Recommended: YesVery functional and enjoyable — This is my very first apartment and so far, I have really enjoyed my time here. There is always parking when I arrive home from work, and every time that I have had a maintenance issue the staff has been extremely helpful and has completed a quick turn around. The walls here are thin at times, but overall I am very satisfied with my choice in apartments.