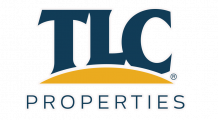 Watermill Park Apartments
Watermill Park offers comfort, style and peace. Featuring spacious studio, one, two and three bedroom apartment homes, this property has it all. Residents enjoy the large outdoor swimming pool and sundeck, fitness center, grill and picnic area and the serenity of being off of the beaten path. This truly is an apartment community that will fit a variety of lifestyles. Come on home to Watermill Park.
Your Review
Submit a Review

Resident Reviews
Great place
|

Recommended: Yes
Wonderful Place to Live
|Recommended: Yes
I moved here back in 2013. The people here are friendly and really love the atmosphere. Being that it is right on the edge skirts of the city limits, you also get more wild life such as deer, birds, squirrels, etc. It is very peaceful and quiet.
Thank You for Your Review Nicole! Love Having You and Dino as Residents!
Nice and afforable
|Recommended: Yes
Quiet and close to most things
Thank you for posting your review!
Parking|Recommended: YesI love living here and everything, but finding a parking space at like 9 on a week day is ridiculous. Had to have a friend park on the other side of a building complex becuse we couldn't find a spot in front of my apartment or even close to it.
Watermill Park|Recommended: YesReally enjoy the apartments. Staff is very helpful and efficient. Grounds are taken care of well. However, some dog owners do not clean up after their pets so it can be a minefield to move through in the pet areas.
This is a really nice property and love living here
|Recommended: Yes
Very peaceful, quiet, and the staff works with you very well.
Thank you Jasmine for the Review!
Apartment living
|Recommended: Yes
Liv is the best. The apartments are very well maintained and grounds look nice. I think I am really going to enjoy living here.
Thanks for your review! We are happy to have you as a resident.
Very pet friendly community
|Recommended: Yes
Living at Watermill Park apartments is great due to being valued as a tenant but also can be a touch noisy at times.
Thank you so much for your review Kristen! We are glad to have you here as a resident. If you ever have any concerns about the noise, feel free to reach out to me or to contact our security company! Thank you, Liv.
Home sweet home
|Recommended: Yes
I would tell them that it is the closest I've ever been to feeling like a home in an apartment.
Thank you so much for your review Bradley! We are glad to have you as a resident!
just needs covered parking
|Recommended: Yes
I Love it
Thanks for your review, Jimmy!
Great place to live
|Recommended: Yes
Water Mill park, is the perfect location, beautiful country setting and just minutes from interstate 44, highway, 65,13 north, it is convenient.
Thank you for your review, Carol!
The Perfect First Apartment|Recommended: YesI moved into Watermill Park Apartments in mid-April of 2017 and will be moving out in May. I have had nothing but a good living experience here. The staff is extremely friendly and understanding, maintenance is helpful, and it seems they actually genuinely care about their residents. The property manager, Liv, goes above and beyond and was extremely helpful and kind with any questions I had. All of my neighbors are great, and when the pipes busted in my building we all worked together to try and help those affected. If it weren't for needing a backyard for my dogs, I would definitely renew my lease. With all that being said, a lot of the apartments features are cheap in quality. The paint, blinds, sliding doors, etc are all extremely fragile and at the cost of you to replace when your lease is up. I definitely suggest Watermill.
Love this property|Recommended: YesWe love the property. Very comfortable apartments. We love the small community. Our neighbors immediately introduced themselves when they noticed us moving in and they are very kind which has made us feel all the more comfortable in our new apartment. Being a small complex means a quiet complex Plenty of parking spaces for each building. Very clean community. Only needed maintenance once and they were extremely prompt with answering our request. We especially LOVE how kind and easy the manager made the move in process for us. Overall, this complex has super exceeded our expectations Love it
Love living here|Recommended: YesWe've lived here once before, and loved it And we love it once again
I wouldn't want to live in any other complex. It's nice and quiet except for my neighbor upstairs. He is very noisy|Recommended: YesThat this is a very nice part of town. Everyone keeps to themselves. I never feel unsafe here. I just wish there was designated parking spots to our apartments because most of the time there is no parking at all.