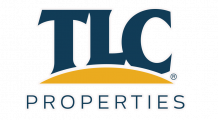 Watermill Park Apartments
Watermill Park offers comfort, style and peace. Featuring spacious studio, one, two and three bedroom apartment homes, this property has it all. Residents enjoy the large outdoor swimming pool and sundeck, fitness center, grill and picnic area and the serenity of being off of the beaten path. This truly is an apartment community that will fit a variety of lifestyles. Come on home to Watermill Park.
Your Review
Submit a Review

Resident Reviews
SO AMAZING
|

Recommended: Yes
I love living here|Recommended: YesThis place is great to live, I rarely have problems and if I do they are minor. My only critique is sometimes the cleanliness of the area around the apartments could be better.
Awesome place to call home|Recommended: YesAwesome place it has awesome amenities
Just like home|Recommended: YesI've been at this complex for about 7 years now and loved every minute of it. Neighbors and staff have been genuinely nice people over the years. The maintenance staff gets the job done within reason. I like the website, it's easy to use on my iPhone. I had zero stress having to deal with payment issues between jobs. I hope to receive a good reference if I need to rent again.
I hate the potholes
|Recommended: Yes
I have great internet, a lot of room, the property manager is the GOAT.. and when Iook out of my windows and my balcony.. all I see are trees.
Thank you Andrew for the Kind Words! The GOAT has a nice ring to it! :)
It is a wonderful place to live
|Recommended: Yes
The apartment complex is quiet, well-kept, peaceful, and resident-friendly. My apartment itself is just beautiful--the nicest apartment I've ever had It's a great feeling to know that requests for maintenance will be handled promptly and thoroughly. It's also a great feeling to have such a responsive and personable manager, Theresa, to go to with any questions, concerns or needs. I am very happy God led me to this wonderful place to live
Thank you Joy for your Kind Words!
Great place
|Recommended: Yes
Nice, quiet area enjoying living here
Glad you are enjoying your new home Alyssa!
Wonderful Place to Live
|Recommended: Yes
I moved here back in 2013. The people here are friendly and really love the atmosphere. Being that it is right on the edge skirts of the city limits, you also get more wild life such as deer, birds, squirrels, etc. It is very peaceful and quiet.
Thank You for Your Review Nicole! Love Having You and Dino as Residents!
Nice and afforable
|Recommended: Yes
Quiet and close to most things
Thank you for posting your review!
Parking|Recommended: YesI love living here and everything, but finding a parking space at like 9 on a week day is ridiculous. Had to have a friend park on the other side of a building complex becuse we couldn't find a spot in front of my apartment or even close to it.
Watermill Park|Recommended: YesReally enjoy the apartments. Staff is very helpful and efficient. Grounds are taken care of well. However, some dog owners do not clean up after their pets so it can be a minefield to move through in the pet areas.
This is a really nice property and love living here
|Recommended: Yes
Very peaceful, quiet, and the staff works with you very well.
Thank you Jasmine for the Review!
Apartment living
|Recommended: Yes
Liv is the best. The apartments are very well maintained and grounds look nice. I think I am really going to enjoy living here.
Thanks for your review! We are happy to have you as a resident.
Very pet friendly community
|Recommended: Yes
Living at Watermill Park apartments is great due to being valued as a tenant but also can be a touch noisy at times.
Thank you so much for your review Kristen! We are glad to have you here as a resident. If you ever have any concerns about the noise, feel free to reach out to me or to contact our security company! Thank you, Liv.
Home sweet home
|Recommended: Yes
I would tell them that it is the closest I've ever been to feeling like a home in an apartment.
Thank you so much for your review Bradley! We are glad to have you as a resident!