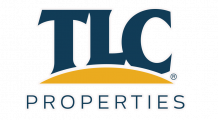 Watermill Park Apartments
Watermill Park offers comfort, style and peace. Featuring spacious studio, one, two and three bedroom apartment homes, this property has it all. Residents enjoy the large outdoor swimming pool and sundeck, fitness center, grill and picnic area and the serenity of being off of the beaten path. This truly is an apartment community that will fit a variety of lifestyles. Come on home to Watermill Park.
Your Review
Submit a Review

Resident Reviews
I really like living here, it's quiet and country like
|

Recommended: Yes
Thank you for your review Janet!
I love it here - Blake Ekstam is the best
|Recommended: Yes
I have lived here for over 4 years and love this nice quiet property. The current Property Manager Blake Ekstam is great. Solves issues right away. He is the reason there are not many issues with this complex. He keeps a close eye on what is going on. He is polite and truly seems to care about all his renters.
Thank you for your review Kristina!
Great Apartments, Not Pet Friendly|Recommended: YesThe apartment staff is incredibly helpful. Super nice and they keep the place looking amazing My only issue is my neighbor. She's pretty awful and has been here awhile. So if you're thinking of living here, don't live in building B... Its also a little pricy. But for the amount of amenities and all the cool things the management team does it's totally worth it. My A C broke in the middle of the night one time and I put in a work order. They had someone come to my apartment in the middle of the night and install a window unit so I wouldn't burn to death when the sun came up
It's been a pleasure.
|Recommended: Yes
I have live here for almost 4 years at Watermill Park Apartments. I can honestly and happily say that it has been the best apartment facility I have ever lived in. I honestly can't think of to much around the complex that needs changed or fixed. Anything that could be taken as negative would have nothing to do with the apartments or the staff themselves. Any noise or inconvenience in parking is expected at any apartment complex. The only thing i can think of that is a bother is the internet is sluggish slow more often than it should be but i honestly don't think the apartment staff can do much about it. I would happily recommend this outstanding facility and community to anyone looking for a nice living arangment in a great location and a friendly and helpful staff at a reasonable price.
Thank you for your review, Alec!
Beautiful property and friendly staff.|Recommended: YesI just moved in and so far I love it. The apartments are updated and modern. There is so much storage space and the bedrooms are big for an apartment. I love how dog friendly this apartment is as well. I would definitely recommend this apartment to a friend
Love it|Recommended: YesI have been here a year and still love living here. It has the feel of living in the country, but close to the city. Management is great. When I have had problem that need to be fixed, I fill out an order on their website and it is fixed the next day. It a quiet community. I love my apartment
Great place to live
|Recommended: Yes
Definitely the nicest place I've lived in Springfield so far. I love that it's on the edge of the city, and that it feels like we're in the country a bit. I hear crickets and birds at night instead of Highway 65.
Thank you for your review, Justin! We are glad that you enjoy Watermill Park.
This apartment complex is very quiet and everyone is super friendly, I highly recommend.
|Recommended: Yes
I love it here. Such a nice setting for a big city. Everyone including staff is always upbeat and happy
Thank you for your review, Hayli! We are glad that you are enjoying your new home.
Very good property|Recommended: YesAll issues are taken care of quickly and the staff is friendly and devoted to having a great property. The online perks make payments and reporting an issue easy. The ability to have large pets is an amazing perk and they make it affordable by not adding pet rent.
Apartments are very nice and i like the layout of the rooms|Recommended: YesI've been a homeowner for years but I was looking to downsize. I never thought I would consider an apartment but after extensive research on available units in the Springfield area, I knew this was the place for me. Great reviews and a quiet setting and convenient to Interstates was the reason I chose Watermill. After I moved in a couple maintenance requests were handled within hours. Staff is Wonderful and very helpful. Thank You Watermill, I love this place.
I think Watermill Park is a great place to live|Recommended: YesIt is a nice, quiet area and everybody is very friendly and Blake is very helpful I haven't had any negative encounters here.
I do not like lack of access to office on weekends.|Recommended: YesI love living here. It is quiet, peaceful and I feel safe here.